Montreal Office | 37.5 hours a week (hybrid work)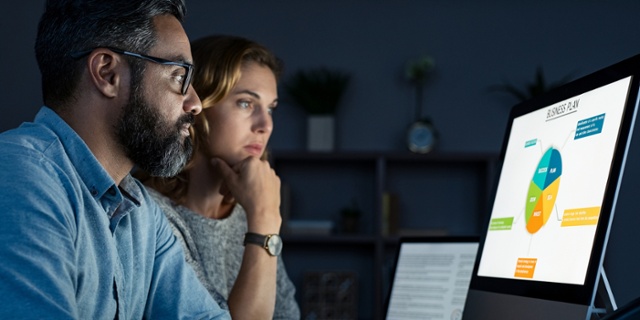 We are currently looking for an ACTUARIAL ADVISOR to join our Montreal office. If you are dynamic, are recognized for your analytical skills and want to work in a fast-growing and stimulating environment, this job is made for you!
Join a Certified Remarkable Employer, that is recognized by its own employees! According to our team, AGA Benefit Solutions is:
An

employer that respects its commitments

to its employees and customers
Visionary, dynamic

and

competent managers
A

team that is welcoming, respectful

and eager to maintain an

excellent working atmosphere
To apply, please fill out the form below and send it with your resume before November 28th, 2022.
OUR JOB OFFER
Reporting directly to the Assistant Director, Actuarial – and as a senior team member, the Actuarial Advisor will be mainly responsible for contributing to major account underwriting and overall analysis of the block of business in support of the Assistant Director and the Account Managers.
The incumbent is expected to:
Update and propose changes to underwriting assumptions;

Prepare renewals within the stipulated timeframes, analyze, negotiate renewals with the insurer and prepare the final report to client;

Prepare specifications and appendices for tender calls within the stipulated timeframe;

Analyze the bids received further to call for tenders and prepare the final report to client;

Analyze coverage and financial conditions of clients and prospects and contribute to analyses and recommendations to be presented to clients with respect to design, plan changes, financial arrangements, flex plans, etc.;

Prepare balance statements for self-insured plans and projections;

Contribute to the development of new products or the improvement of existing products, and to the development of underwriting models;

Contribute to product profitability by performing profitability analyses and projections and proposing changes required;

Validate the work of Analysts to ensure quality;

Support the development of tools, methods and reports likely to help AGA improve the quality of its services;

Support business development efforts for major accounts;


Support the Assistant Director in coordinating the department's activities and meeting deadlines;

Collect information on methods, products, procedures and other data likely to help AGA improve the quality of its services while providing constructive solutions;

As needed, represent the unit on various operational projects or internal committees and support them in executing the projects brought forward;

Accompany Account Managers to client premises when required;
The ideal candidate will have the following qualifications:
University education (Bachelor degree in Actuarial Science or in Mathematics, option Actuarial Science);

Minimum five (5) years of experience in group insurance;

Excellent knowledge of group insurance and underwriting;

Ability to recommend excellent business decisions based on thorough analyses;

Very good knowledge of Microsoft Office suite, particularly Excel;

Very good knowledge of English and French, spoken and written;

Excellent data programming and processing skills;

Good interpersonal skills, good verbal and written communication skills;

Ability to negotiate and influence and keen political acumen;

Demonstrate ability to work independently, leadership, versatility, innovation and integrity;

Ability to protect the confidentiality of information entrusted to AGA by clients.
WHO WE ARE
A leader in the development and administration of custom-made group insurance plans and group pension plans, AGA ranks among Canada's largest benefit providers. Our clients include small, medium and large businesses as well as financial security and group insurance advisors who offer group plans to their clients. AGA serves more than 2,600 clients across Canada with some 200 employees in our offices located in Montreal, Quebec City, Kitchener, Markham, Edmonton, Calgary, St. John (NB) and Vancouver. A business operating on a human scale, AGA Benefit Solutions provides a vibrant and innovative work environment along with exciting career opportunities.
Submit your application