Kitchener Office | 37.5 hours a week (hybrid work)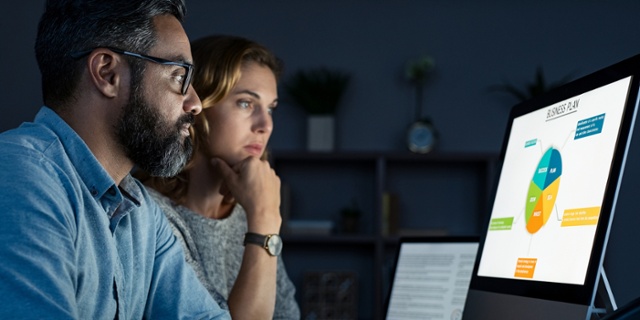 We are currently looking for an ACTUARIAL ANALYST to join our Kitchener office. If you are dynamic, are recognized for your analytical skills and want to work in a fast-growing and stimulating environment, this job is made for you!
Join a Certified Remarkable Employer, that is recognized by its own employees! According to our team, AGA Benefit Solutions is:
An

employer that respects its commitments

to its employees and customers
Visionary, dynamic

and

competent managers
A

team that is welcoming, respectful

and eager to maintain an

excellent working atmosphere
To apply, please fill out the form below and send it with your resume before January 16th, 2023.
OUR JOB OFFER
Reporting to the Department Head, Actuarial, the incumbent will be mainly responsible for conducting various analyses for major accounts.
The incumbent is expected to:
Analyze and validate renewals within the allotted timeframe and assist with the preparation of reports to clients
Prepare the specifications and appendices for tendering
Analyze the bids received further to call for tenders, prepare a preliminary projection of results and assist with the preparation of reports to clients
Retrieve statistics on utilization history and benefits in force and prepare the statistical charts required for various reports
Prepare balance statements for self-insured plans and projections
Assist with the analysis of coverage and financial conditions for clients and prospects, and produce the charts and analyses required for various assessments (plan design/changes, financial arrangements, flex plans, etc.)
Support the production of new tools to improve the department's performance and processes
Perform any other duties related to the position or delegated by his/her supervisor.
The ideal candidate will have the following qualifications:
University studies in actuarial science, mathematics, finance or another related discipline

Command of Excel Advanced (e.g.

VLookup, pivot tables) and PowerPoint (graphical presentations)

Developed analytical abilities

Command of French, both spoken and written

Very good knowledge of the English language

Good verbal and written communication skills

Ability to demonstrate judgment, integrity and honesty

Ability to protect confidential information

Professionalism, resourcefulness and ability to work independently

.
WHO WE ARE
A leader in the development and administration of custom-made group insurance plans and group pension plans, AGA ranks among Canada's largest benefit providers. Our clients include small, medium and large businesses as well as financial security and group insurance advisors who offer group plans to their clients. AGA serves more than 2,600 clients across Canada with some 200 employees in our offices located in Montreal, Quebec City, Kitchener, Markham, Edmonton, Calgary, St. John (NB) and Vancouver. A business operating on a human scale, AGA Benefit Solutions provides a vibrant and innovative work environment along with exciting career opportunities.
Submit your application