Montreal or Quebec Office | Permanent Position - Remote 4 days a week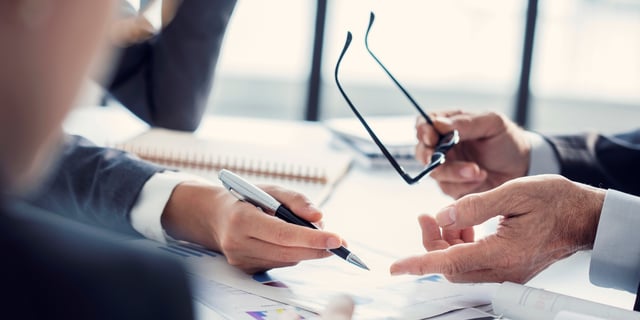 We are currently looking for a CUSTOMER SERVICE ANALYST to join our Montreal team. If you care for service that meets client needs, are passionate about health and want to work in a fast-growing and stimulating environment, this job is made for you!
Join a Certified Remarkable Employer, that is recognized by its own employees! According to our team, AGA Benefit Solutions is:
An

employer that respects its commitments

to its employees and customers
Visionary, dynamic

and

competent managers
A

team that is welcoming, respectful

and eager to maintain an

excellent working atmosphere
To apply, please fill out the form below and send it with your resume before November 28th, 2022.
Our job offer
Reporting to the Department Head, Customer Service, the Customer Service Analyst will be mainly responsible for processing the information for the validation of disability insurance claims to be fowarded to insurers/providers and for supporting Customer Service with various administration and service tasks.
The incumbent is expected to:
Sort into categories the requests received in the disability insurance inbox in order to prioritize them;

For short- and long-term disability insurance claims, premium waiver requests, and life and critical illness claims, validate administrative data, demand verifications, prepare administrator confirmation and send files to insurers;

Process incoming requests or direct questions to persons concerned;

Contact members regarding pharmacogenetics and place requests;

Process leaves: build the case, enter follow-up, send long-term disability and premium waiver kits;

Send life insurance and dependent life insurance kits in the event of death;

Process insurer decisions with respect to premium waiver and follow up as needed;

Process return-to-work and termination notices: update the file and forward the information;

Support the Customer Service team with various administration and service tasks;

Perform any other related tasks as requested by the supervisor.
The ideal candidate will have the following qualifications:
High school diploma;
Minimum 1 year of experience in group insurance;
Client service focus;
Attention to detail and commitment to deadlines;
Ability to protect confidential information;
Versatility, resourcefulness and ability to work independently;
Excellent command of English and French, written and spoken;
Good knowledge of Microsoft Office suite.
Who we are
A leader in the development and administration of custom-made group insurance plans and group pension plans, AGA ranks among Canada's largest benefit providers. Our clients include small, medium and large businesses as well as financial security and group insurance advisors who offer group plans to their clients. AGA serves more than 2,600 clients across Canada with some 200 employees in our offices located in Montreal, Quebec City, Kitchener, Markham, Edmonton, Calgary, St. John (NB) and Vancouver. A business operating on a human scale, AGA Benefit Solutions provides a vibrant and innovative work environment along with exciting career opportunities.
Submit your application