Group Insurance Specialist
Kitchener Office | Permanent Position (hybrid work) - 37.5 hours a week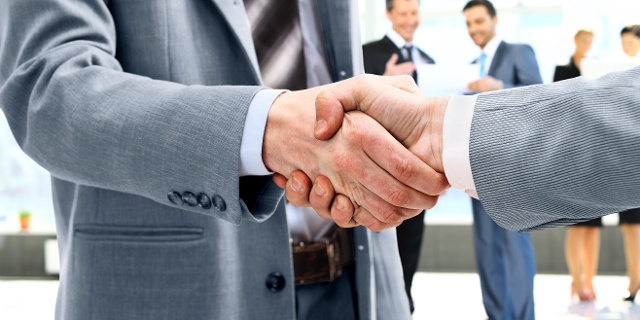 We are currently looking for a GROUP INSURANCE SPECIALIST to join our Montreal or Quebec City team. If you are a dynamic person that likes to develop rewarding business relationships and you want to work in a fast-growing and stimulating environment, this job is for you!
Join a Certified Remarkable Employer, that is recognized by its own employees! According to our team, AGA Benefit Solutions is:
An

employer that respects its commitments

to its employees and customers
Visionary, dynamic

and

competent managers
A

team that is welcoming, respectful

and eager to maintain an

excellent working atmosphere
To apply, please fill out the form below and send it with your resume before November 28th, 2022.
OUR JOB OFFER
Reporting to the Director, Business Development, the incumbent will provide service to groups under the care of partner brokers and/or provides support to internal advisors, including by presenting group insurance renewal terms and conditions, and by coordinating tendering and implementation of new groups. The incumbent will also take part in the development of new direct business (small-medium business segment) and/or assist partner brokers and internal advisors with their cases.
The incumbent is expected to:
Prepare renewals within the stipulated timeframes, analyze, negotiate, and validate the information, and present the renewal of partners and/or internal advisors

Coordinate calls for tenders internally and with different insurers and present results to partners and/or internal advisors

Coordinate the implementation and registration of new groups along with the transfer of existing groups, and follow up on enquiries

Cooperate with the AGA+ PLUS unit or the insurers by providing all the information and forms required upon a new group sale, the sale of a new plan, the transfer or termination of a group, or any other annual enrolment or promotional campaign

Promote AGA Benefit Solutions products and services with brokers and clients and take up assigned business opportunities

Answer various questions and explain the different insurance plan coverage benefits to internal advisors, partners and/or group leaders or to insured members on a one-on-one basis or during information meetings

Pay courtesy visits to partner brokers to maintain a preferred relationship, create lasting business connections and support them with problem solving and new business development

Collect information on methods, products, procedures, and other data likely to help AGA Benefit Solutions improve the quality of its services while providing constructive solutions

Participate actively in sales meetings and new products meetings, as needed

Perform any other duties related to the position or delegated by his/her supervisor
The ideal candidate will have the following qualifications:
College diploma
Minimum 5 years of experience in group insurance
Group insurance certificate delivered by the Autorité des marchés financiers (an asset)
Relevant experience in customer service
Very good knowledge of benefits legislation
Very good knowledge of the Microsoft Office Suite
Very good knowledge of spoken and written English and French
Good verbal and written communication skills
Ability to demonstrate judgment, integrity and honesty
Ability to protect confidential information
Valid driver's licence
BENEFITS OF WORKING AT AGA
Group insurance, pension plan, employee assistance program and telemedicine service
Training, development and career advancement opportunities
Work-life balance, and a wide range of social and physical fitness activities
WHO WE ARE
A leader in the development and administration of custom-made group insurance plans and group pension plans, AGA ranks among Canada's largest benefit providers. Our clients include small, medium and large businesses as well as financial security and group insurance advisors who offer group plans to their clients. AGA serves more than 2,600 clients across Canada with some 200 employees in our offices located in Montreal, Quebec City, Kitchener, Markham, Edmonton, Calgary, St. John (NB) and Vancouver. A business operating on a human scale, AGA Benefit Solutions provides a vibrant and innovative work environment along with exciting career opportunities.
Submit your application