Montreal office - Permanent position - 37,5h a week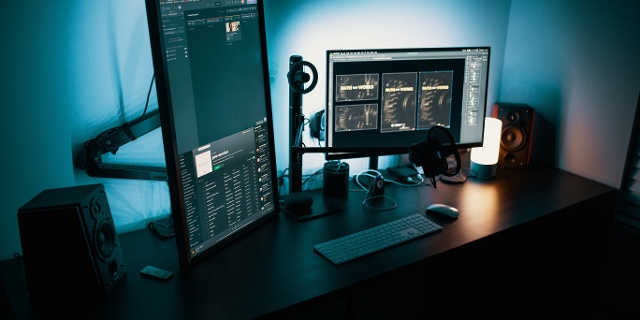 We are currently looking for an IT TECHNICIAN to join our Montreal team. If you are resourceful, if you like work well done and if you wish to work in a stimulating and growing environment, this job is for you!Join a Certified Remarkable Employer, that is recognized by its own employees! According to our team, AGA Benefit Solutions is:
An

employer that respects its commitments

to its employees and customers
Visionary, dynamic

and

competent managers
A

team that is welcoming, respectful

and eager to maintain an

excellent working atmosphere
To apply, please fill out the form below and send it with your resume before July 17th , 2022.
OUR JOB OFFER
Reporting to the Operations Manager, the incumbent will be primarily responsible for providing support in the business administration and IT systems.
The incumbent is expected to:
Prepare all equipment and access for the arrival or departure of employees
Install, test, configure, maintain and repair computer hardware, software, operating systems and the corporate network
Prepare documentation and diagrams of computer and office equipment
Write and maintain documentation on technical procedures
Take charge of different projects and planned maintenance with the help of external consultants
Be a resource person for all applications in the Microsoft Office 365 Suite
Assist in moving and/or setting up computer rooms and servers
Provide support for the telephone system, including the call center
Troubleshoot and resolve incidents and problems related to users and IT infrastructures, on site or remotely, including computers, servers, virtualizations, cell phones, printers, etc.
Respond to alerts, sometimes after hours, when necessary
Manage and maintain an inventory of computer and printer supplies
Participate in the management of copy taking
Participate in IT succession planning, testing and implementation
Participate in IT security and compliance audits
The ideal candidate will have the following qualifications:
College diploma in computer technology or equivalent
Minimum of 5 years experience in computer science
Bilingual: French and English
Very good knowledge of virtualization technologies (VMware) and Windows and Linux servers
Excellent knowledge of Active Directory and related services (GPO, DNS, DHCP, etc.)
Very good knowledge of networking (firewall, switch, router, WiFi), Microsoft365 products, Atlassian products
Ability to exercise good judgment, integrity and honesty
Ability to protect the confidentiality of information
Versatility, resourcefulness, autonomy
Sense of customer service
Occasionally, possibility of travel in Canada
Be on the lookout for new technologies
WHO WE ARE
A leader in the development and administration of custom-made group insurance plans and group pension plans, AGA ranks among Canada's largest benefit providers. Our clients include small, medium and large businesses as well as financial security and group insurance advisors who offer group plans to their clients. AGA serves more than 2,600 clients across Canada with some 200 employees in our offices located in Montreal, Quebec City, Kitchener, Markham, Edmonton, Calgary and St. John (NB). A business operating on a human scale, AGA Benefit Solutions provides a vibrant and innovative work environment along with exciting career opportunities.
Submit your application