Montreal Office | Permanent Position (hybrid work) - 37.5 hours a week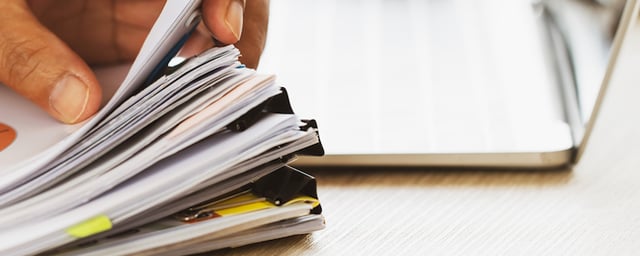 You are an experienced REGULAR CLAIMS ANALYST? You care for a job well done on schedule, you are passionate about health and you want to invest your talents in a growing business for the long term?
Look no further! Join a Certified Remarkable Employer, that is recognized by its own employees! According to our team, AGA Benefit Solutions is:
An employer that keeps its commitments to its employees and clients;
Visionary, dynamic and skilled leaders;
A friendly and respectful team that is eager to maintain an excellent working atmosphere;
Very generous benefits!
To apply, please fill out the form below and send it with your resume before November 28th, 2022.
OUR JOB OFFER
Reporting to the Department Head - Claims, the Regular Claims Analyst will be mainly responsible for processing health and dental care claims, whether in digitized form or submitted online (Members Portal).
The incumbent is expected to:
Validate documents required for claims processing: original receipts, dates, professionals in good standing, medical recommendations, student status, coordination, Bill 33, application of usual and customary fees, etc.
Enter claims payment data in our computer system for health care and in TELUS for drugs and dental care
Validate the eligibility of certain fees based on insurers' procedures or internal practices
Prepare requests for additional information so they can be forwarded to members or filed on the members' portal
Reconsider certain claims when there has been an error or omission
Carry out daily management of claims outstanding for non-payment to ensure reimbursements will not be delayed once premiums are paid
Communicate externally to obtain additional information required for claims processing (clinics, dentists, professionals, pharmacies, etc.)
Replace the clerk when absent or on vacation
Perform any other related duties at the supervisor's request.
The ideal candidate will have the following qualifications:
College Diploma or Diploma of Vocational Studies
Minimum 2 years of relevant experience
Knowledge of group insurance, medical, pharmaceutical or dental fields (an asset)
Attention to detail, thoroughness and commitment to deadlines
Ability to protect confidential information
Versatility, resourcefulness and ability to work independently
Excellent command of English and French, written and spoken
Good knowledge of Microsoft Office suite.
BENEFITS OF WORKING AT AGA
Group insurance, pension plan, employee assistance program and telemedicine service
Training, development and career advancement opportunities
Work-life balance, and a wide range of social and physical fitness activities.
WHO WE ARE
A leader in the development and administration of custom-made group insurance plans and group pension plans, AGA ranks among Canada's largest benefit providers. Our clients include small, medium and large businesses as well as financial security and group insurance advisors who offer group plans to their clients. AGA serves more than 2,600 clients across Canada with some 200 employees in our offices located in Montreal, Quebec City, Kitchener, Markham, Edmonton, Calgary, St. John (NB) and Vancouver. A business operating on a human scale, AGA Benefit Solutions provides a vibrant and innovative work environment along with exciting career opportunities.
Submit your application