Technician, Accounts Receivable
Montreal Office | Permanent Position (Hybrid) - 37.5 hours a week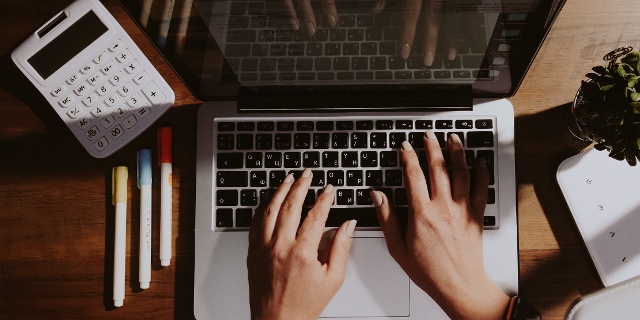 We are currently looking for a TECHNICIAN, ACCOUNTS RECEIVABLE to join our Montreal team. Passionate employees and experts in their field! If you are a dynamic person, if you recognize yourself for your critical analytical skills and if you want to work in a stimulating and growing environment, this job is for you!
Join a Certified Remarkable Employer, that is recognized by its own employees! According to our team, AGA Benefit Solutions is:
An

employer that respects its commitments

to its employees and customers
Visionary, dynamic

and

competent managers
A

team that is welcoming, respectful

and eager to maintain an

excellent working atmosphere
To apply, please fill out the form below and send it with your resume before November 28th, 2022.
Our Job Offer
Under the responsibility of the Controller – the Accounts Receivable Technician will be primarily responsible for performing the following duties:


Perform data entries and produce invoices to different customers;
Carry out monthly follow-ups of accounts receivable;
Make the cashing of various payments, checks, bank transfers, online payments;
Carry out bank withdrawals for accounts receivable and trust accounts (insurance premiums);
Perform daily data entries in the cash flow file;
Perform any other related tasks requested by the superior.
The ideal candidate will have the following qualifications:
Diploma of collegial studies in administrative technique, finance or accounting option or bachelor's degree in accounting;
Minimum of 1 year of relevant experience;
Proficiency in the Microsoft Office suite;
Autonomy, thoroughness, rigor;
Ability to make and implement improvements;
Fluency in French and English, both orally and in writing;
Experience in group insurance an asset.
Employment Conditions
Group insurance, pension plan, employee assistance program and telemedicine service
Training, development and career advancement opportunities
Work-life balance, and a wide range of social and physical fitness activities
Who We Are
A leader in the development and administration of custom-made group insurance plans and group pension plans, AGA ranks among Canada's largest benefit providers. Our clients include small, medium and large businesses as well as financial security and group insurance advisors who offer group plans to their clients. AGA serves more than 2,600 clients across Canada with some 200 employees in our offices located in Montreal, Quebec City, Kitchener, Markham, Edmonton, Calgary, St. John (NB) and Vancouver. A business operating on a human scale, AGA Benefit Solutions provides a vibrant and innovative work environment along with exciting career opportunities.
Submit your application