Montreal or Quebec Office | Permanent Position - 37.5 hours a week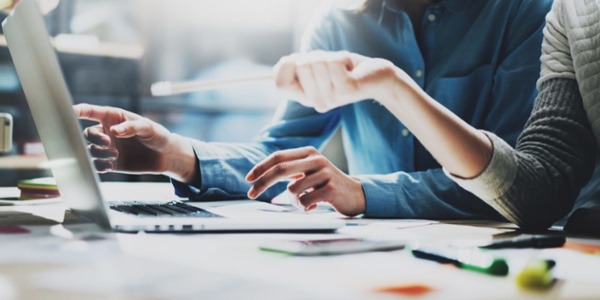 We are currently looking for a UNDERWRITING ANALYST to join our Montreal or Quebec team. If you are a meticulous person, who enjoys team work and you want to work in a fast-growing and stimulating environment, this job is for you!
Join a Certified Remarkable Employer, that is recognized by its own employees! According to our team, AGA Benefit Solutions is:
An

employer that respects its commitments

to its employees and customers
Visionary, dynamic

and

competent managers
A

team that is welcoming, respectful

and eager to maintain an

excellent working atmosphere
To apply, please forward your resume with a letter of introduction before December 7th, 2020 to rh@aga.ca.
Our Job Offert
Reporting to the Head of department-Underwriting, the Underwriting analyst will be primarily responsible for preparing proposals and underwriting analysis, analyze renewals and insure the implementation of group plans.
The incumbent is expected to:
Prepare quotes for the insurers and ensure a follow-up
Analyze received quotes and prepare analysis charts for rates
Analyze renewal proposals submitted by the insurers and ensure a follow-up
Prepare preliminary analysis, reviews, renewal reports and paperwork for implementation
Cover the whole process of starting a file and transferring it to the insurer
Validate and manage contract documentation, booklets and endorsements
Confirm renewal conditions and the percentage of commissions
Produce the calculation tools of payroll deductions, employer contributions and taxable benefits
Perform data entry and update the database, charts and activity reports
Answer the inquiries of insurers, external advisors and other internal services
Perform any other duties delegated by the supervisor
The ideal candidate will have the following qualifications:
College diploma in insurance , accounting, office administration or equivalent
Relevant work experience in group insurance (asset)
Command of Excel (asset)
Attention to detail and precision
Ability to demonstrate judgment, integrity and honesty
Professionalism, resourcefulness and ability to work independently
Good knowledge of the English language (an asset)
Employment Conditions
Group insurance, pension plan and employee assistance program;
Training, development and career advancement opportunities;
Work-life balance, social and physical fitness activities.
Who We Are
AGA Benefit Solutions is the Quebec leader in the development and administration of custom-made group insurance plans since 1978. Our firm is also specialized in group pension plans. Our clients include small, medium and large businesses, as well as financial security and group insurance advisors who wish to offer a group plan to their clients. AGA serves more than 1000 clients across Quebec with about 90 employees in our Montreal and Quebec City offices. A business operating on a human scale, AGA Benefit Solutions offers the same services as large companies to clients and insured members alike. That's the AGA difference.