Back to blog
Posted by Vincent Soucy, FCIA, FSA, July 17 2019
News
2019 SANOFI Survey: Surprising Answers and Findings!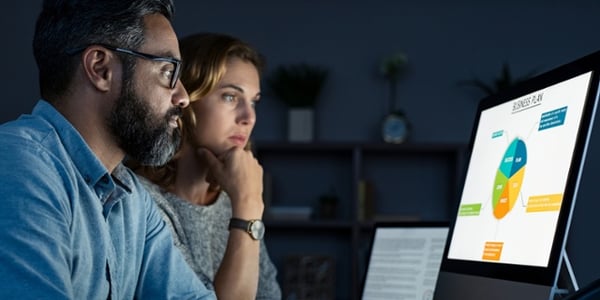 For several years now, SANOFI Canada has been conducting the broadest survey on Canadian health insurance plans. More than 400 plan sponsors and more than 1,500 members took part in the 2019 edition of this survey.
The 2019 SANOFI survey report tries to identify how health insurance plans are perceived and used by members and sponsors, and how the work environment affects the well-being of employees. By addressing multiple topics and trends, it reveals the relationships, gaps, opportunities and challenges that translate into possible actions to be taken with respect to employee benefits. The complete report can be viewed on the SANOFI website www.sanofi.ca. Read this article to learn more about the 2019 SANOFI survey report which highlights four surprising findings!
Members are not aware of their impact on costs
According to the 2019 SANOFI survey, 83% of members believe their employer pays a fixed amount to the insurance company, regardless of how the plan is used. This is false! Even for the smallest groups, carriers rely somewhat on the group experience. For groups of more than 50 employees, almost all insurers assume that the experience of previous years is fully credible and use it to determine pricing by adding fees along with an inflation and trend factor.
Therefore, it is vital to communicate effectively with employees and raise their awareness of the simple steps they can take to help reduce their plan's insurance premiums. In this respect, AGA Benefit Solutions has developed a unique cost control approach.
The 2019 SANOFI Survey reveals that there is poor communication between sponsors and members
Several employers make changes to their benefits to make them more attractive or to stay within budget. The 2019 SANOFI survey shows that 72% of sponsors made changes to their plans during the last 2 years, but only 48% of members are aware of it. Moreover, 55% of sponsors view those changes as positive, while only 37% of members share this opinion. Thus, changes are perceived quite differently depending on which side you stand.
At AGA Benefit Solutions, we regularly recommend that sponsors conduct surveys before implementing changes to their plans in order to obtain the opinion and support of members. It is equally crucial to set up a comprehensive and effective communication plan in order to share the good news!
The projected national drug insurance plan is little known to the public
Although the federal government has been working for several months on the blueprint of a national drug insurance plan, more than half of sponsors are unaware of that endeavour. The awareness level is even worse among members, with more than 75% stating they never heard of the project.
The upcoming election campaign will provide an opportunity to raise public awareness on this issue, which will probably become an election promise for the Liberals. Obviously, the potential structure of such a plan remains to be defined, although an advisory council has already made several recommendations on the subject.
Few people know that private plans are more generous than RAMQ
The 2019 SANOFI survey also revealed that few members are aware that private plans cover a much broader list of medications than the Quebec public drug insurance plan (RAMQ). Indeed, both members and sponsors are under the impression that private plans and RAMQ alike cover 6,000 to 7,000 medications, whereas in fact, the public plan covers about 5,000 medications, vs. approximately 11,000 for private plans, according to the Canadian Life and Health Insurance Association (CLHIA).
Do you want to properly communicate the changes you make to your benefits package? Would you like to learn more about current trends and topics?
Contact us! We can help you get stellar results! With more than 1,000 clients, AGA Benefit Solutions has the expertise required to do more for each client!
Holding a Bachelor degree in Actuarial Science and a Fellowship with the Canadian Institute of Actuaries, Vincent Soucy worked for the first 10 years of his career in an actuarial consulting firm where he advised national clients on their benefit and retirement plans. He joined AGA in March 2014 and now supervises the consulting, underwriting and actuarial teams.