Back to blog
Posted by Martin Bédard, MBA, Group Insurance Plan Advisor, October 24 2019
Workplace Wellness
Funding for Physical Activity in the Workplace: Get Moving!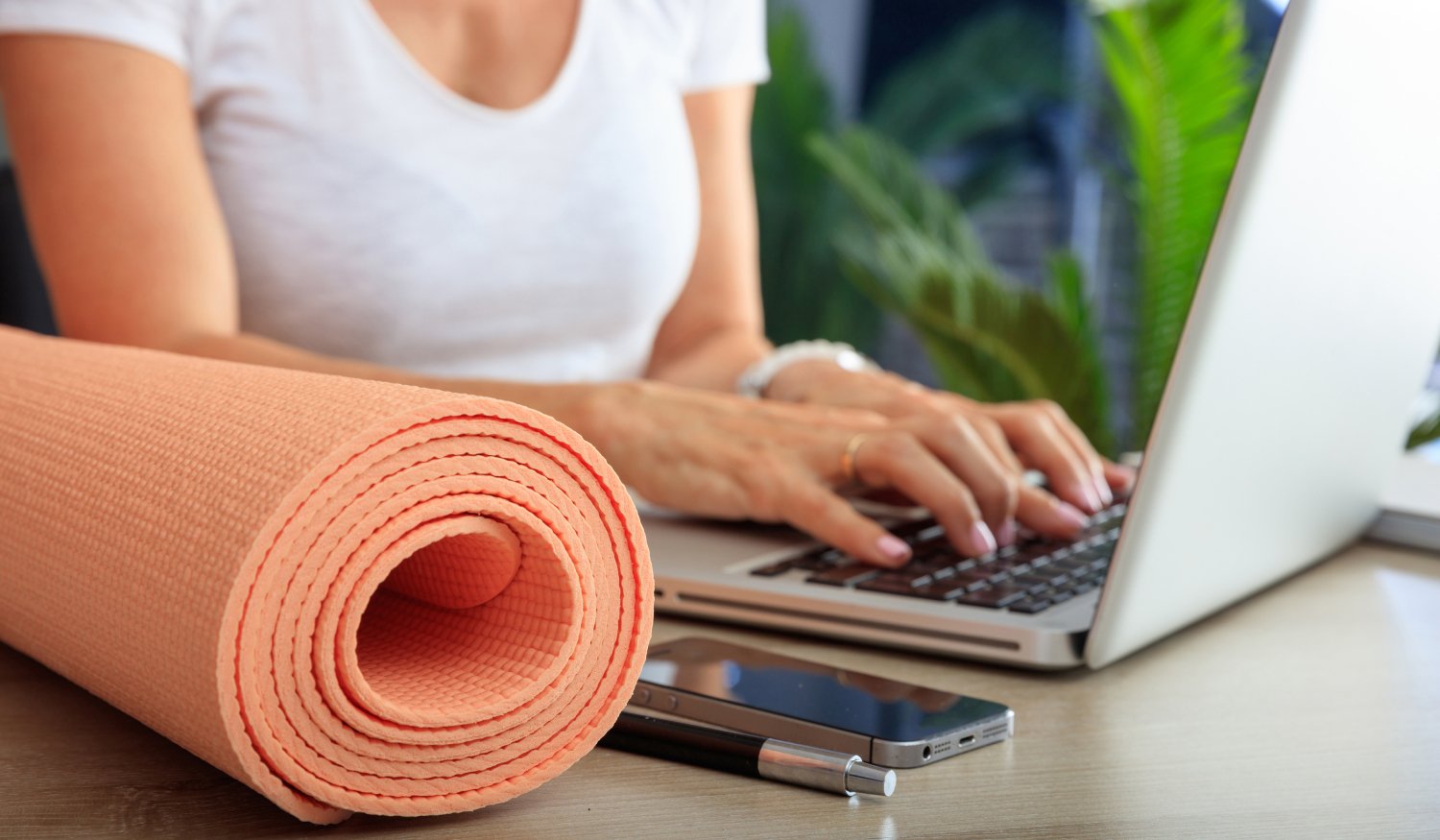 Recently, the WHO projected that life expectancy will reach 90 by 2030. Is this really good news? As healthy life expectancy remains stuck at 60…, 70% of seniors will have at least one health problem requiring treatment for the remainder of their lives. If health expenses continue to increase at their current pace, healthcare will absorb 70% of income tax revenues by 2030.
Our only hope lies with prevention! Case in point, physical activity is now recognized as one of the primary cures for depression.
A helping hand from the Quebec government
As an employer, especially in this age of manpower shortage, encouraging your employees to engage in regular physical activity really pays off. This is also acknowledged by the Quebec government, with the introduction of a new financial assistance program for physical activity in the workplace. As announced in previous budgets, the government will earmark $63 million over 5 years for improving the health of Quebec workers.
Program features
The government program is aimed at promoting fitness initiatives developed by small and medium-sized businesses and increasing the share of the population that engages in at least the recommended amount of physical activity by at least 10% between now and 2027.
This program came into effect on June 18, 2019 and will end on March 31, 2023. It is open to businesses registered under the Registraire des entreprises du Québec, with 5 to 499 employees and active in Quebec for at least 2 years.
Funding is offered for three types of initiatives for physical activity in the workplace which must be available to all employees. The employer must contribute 20% of the total eligible expenses.
Part 1: Development of sports facilities
The first part of the program supports the development of workplace sports facilities, including the construction, renovation or upgrading of sports facilities that encourage regular physical activity in the workplace. The maximum grant amount is $40,000.
This amount can be used for such facilities as bicycle storage areas, a gymnasium (multisports hall), indoor or outdoor sports grounds (swimming pool, skating rink, etc.), lockers and showers.
Part 2: Purchase or rental of sporting and outdoor activity equipment
The second part of the program provides maximum financial assistance of $20,000 for the costs of purchasing and renting equipment that will enhance the practice of regular physical activity in a safe environment.
This includes for example the installation of bicycle racks, physical activity equipment (balls, elastics, rackets, mats) or fitness equipment (weights, treadmill, basketball net, etc.).
Part 3: Awareness, promotion and education activities
Finally, the third part of the program provides maximum financial assistance of $20,000 to organize and promote activities that foster commitment to regular physical activity.
The purpose is to support the enhancement of the available physical activity offering in the workplace, along with the organization, supervision and facilitation of activities such as practical workshops, training sessions, conferences, design and distribution of informational and promotional tools, hiring of a qualified professional resource, group classes, active breaks, outdoor activities, a corporate sporting event, competitions or challenges.
Combined maximum
Although each part of the program has specific eligibility criteria, the maximum financial assistance available under the 3 parts is $40,000 per fiscal year. This is conditional to a 20% down payment from the employer, calculated based on the total eligible cost of the project. The allocated amounts must be accounted for annually further to project completion.
How to apply for financial assistance?
To apply, you must go to the Quebec Education Department site. Time is of the essence, as the Department can deny a financial assistance application when it does not meet the program criteria or when the funding envelope has been entirely spent. A single call for projects is made every year between April 1st and May 15.
Where to start
Investing in the health of your employees is a good thing! But too many employers implement piecemeal workplace physical activity measures that lead to mixed results. To implement relevant measures with clear and tangible outcomes, you need a plan!
To learn more about the main tenets of a workplace health approach, you can download our fact sheet on the 10 key considerations for implementing a workplace health program by clicking the link below.
You can also contact us directly to have one of our advisors support your efforts.

Martin Bédard holds a Bachelor Degree from Université Laval, where he was captain of the Rouge et Or football team when they won their first Vanier Cup, and an Executive MBA from Queen's University. He has close to 20 years of experience in group insurance on the insurer side. With his background as a senior manager responsible both for business development and for strategic planning, product development and client experience, he is keen on doing more for each client as part of the Quebec City office team.