Back to blog
Posted by Vincent Soucy, FCIA, FSA, February 4 2016
News
Group Insurance: The 10 Trends in 2016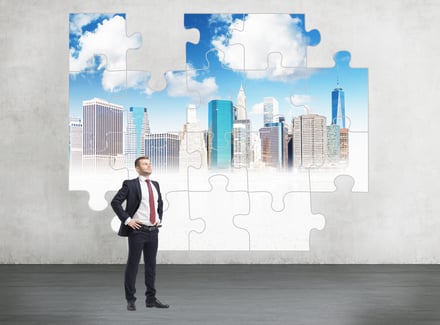 Despite the fact that the world of group insurance is forever changing, in 2016 we are witnessing a continuation of the major trends of the past few years. Read more to discover a summary of these trends!
10. Coverage for people over age 65
With the aging of the population, more and more people are working beyond the age of 65. Unfortunately, group insurance plans were not designed to meet the needs of this clientele, so the coverage available for employees in this age group will need to be reassessed to determine whether it is still adequate.
9. Brand loyalty cards of pharmaceutical manufacturers
"Continue taking the prescription drug you like!" say a number of ads from pharmaceutical manufacturers. The big pharmaceutical corporations are highly resourceful when it comes to preserving their market shares and countering the arrival of generic drugs as patents expire. Some manufacturers have even launched brand loyalty cards and financial assistance and/or reimbursement programs to retain their clients. Private group insurance plans therefore have to keep implementing the best cost-management practices, such as substituting generics, to offset the impact of these measures on costs.
8. Flexibility please!
Employees have varying needs and are asking their employers for greater flexibility when it comes to employee benefits. Whether it be a modular group insurance plan1, a plan offering a Health Spending Account2 or a Cost Plus program3 for senior executives or company owners, these are some of the various solutions designed to better need employees' specific needs.
7. Technological challenges
It has already been possible for a few years now to submit health care claims online and use a payment card for prescription drugs and dental care. However, sometimes doctors prescribe drugs that are subject to approval by the insurance company following receipt of additional information or that are simply not covered by the plan. These situations are frustrating for plan members! The industry is currently working on developing technological solutions that will provide doctors with more information so that they know, prior to giving a prescription, which medications are covered and the plan parameters. These innovations, possibly combined with a unique computerized health file for each patient, should lead to greater transparency and efficiency.
6. Pharmacists' role in the health care system
It was very difficult for pharmacists and the government to agree on the application of Bill 28, particularly with respect to remuneration. While the issues have finally been resolved, few people know the impact of these legislative changes. Pharmacists can now prescribe drugs for certain conditions, and adjust or extend prescriptions written by doctors. Private group insurance plans will have to cover these costs in accordance with the criteria negotiated by the government.
5. The government's disengagement from health care
Whether it's injectable drugs (now administered at home), day surgeries, new medical services rendered by pharmacists, accessory costs on which the government recently enacted legislation, or health assessments and diagnostic procedures (X-rays, MRIs) performed in private clinics, all these examples illustrate clearly how, over the years, the government has allowed costs to be transferred from the public health care system to private group insurance plans. Given the current state of public finances and the aging population, a reversal of this trend is highly unlikely in the next few years.
4. Mental health and obesity
Depression, high blood pressure, adjustment disorders, and diabetes are the most common causes of disability today. According to the most recent Canadian statistics, one person in five suffers from a mental health problem and one person in four is obese. Many employers are deciding to tackle these issues head-on to gain better control over the costs of their group insurance plans, absenteeism and even presenteeism. Various programs (corporate wellness, disability management, employee assistance program (EAP), prevention in occupational health and safety, etc.) are regularly put in place by employers.
3. Ethical debates
In the past few years, increasing numbers of medications costing more than $20,000 annually have been making their appearance. The Institut national d'excellence en santé et services sociaux (INESSS), the agency that manages the list of medications reimbursed by Quebec's public prescription drug insurance plan, is faced with difficult decisions on a regular basis. How much is a human life worth? This type of question will continue to fuel the debates. The INESSS's decisions also have an impact on private group insurance plans, with some deciding to adopt the RAMQ's prescription drug list in order to reduce the costs of their own plans.
2. The rise in prescription drug costs
Fortunately for us, research is constantly developing drugs to cure new diseases. That said, the bill is increasingly expensive! A number of biologic drugs4, to be approved over the next few months or years, will further increase this trend. It is therefore important that the best cost-management practices be put in place in group insurance plans and that employees be educated and made aware of the costs.
1. Voluntary Retirement Savings Plans (VRSP)
This is not group insurance, but it's still important to remember it! In 2016, all employers with more than 20 employees will be obliged to implement a retirement plan if no other plan is currently in place. The VRSP is coming; are you ready?
Given the various trends observed, making informed decisions about your employee benefit plans is no simple matter. For expert advice on group insurance or retirement plans, contact us now for an appointment!
1. Modular plan: a plan that allows the insured to select from among various medical and/or dental care modules.
2. Health Spending Account: an account allowing an amount to be allocated to an insured and used to reimburse health-related expenses.
3. Cost Plus: an agreement allowing certain key people in a company to be reimbursed for health-related expenses.
4. Biologic drug: a product whose active ingredient is a biologic substance (as opposed to a chemical substance), often either derived from human blood and/or plasma or obtained by fermentation.
Holding a Bachelor degree in Actuarial Science and a Fellowship with the Canadian Institute of Actuaries, Vincent Soucy worked for the first 10 years of his career in an actuarial consulting firm where he advised national clients on their benefit and retirement plans. He joined AGA in March 2014 and now supervises the consulting, underwriting and actuarial teams.