Back to blog
Posted by Vincent Soucy, FCIA, FSA, octobre 24 2018
News
Pot Legalization: What are the Impacts on Group Insurance?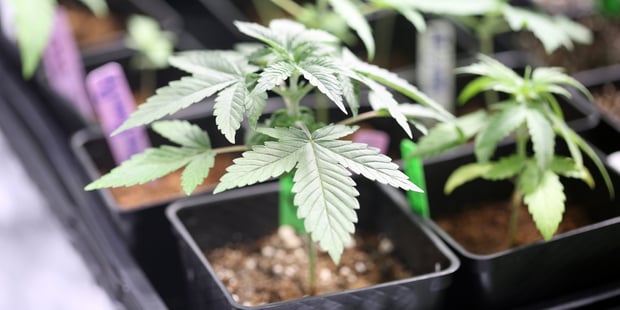 Since October 17, 2018, cannabis is legal in Canada. The new legislation governs such things as the possession and use of recreational cannabis. In Quebec, the Société québécoise du cannabis (SQDC) was set up and is responsible for the sale of several types of cannabis products (flower, gel caps, joint, oil, etc.). Pot legalization is undoubtedly a major societal change! And change rarely comes alone.
In recent months, several insurers announced that it is now possible to add therapeutic cannabis to their group insurance plans! Pot coverage in my plan? Yes indeed! But what is this really about? With the legalization of pot, should you contemplate adding this coverage to your plan? This article provides additional information that will help you determine whether such a change is advisable.
Recreational vs. therapeutic cannabis
Although pot legalization for recreational use has only become legal a few days ago, therapeutic cannabis has been legal for a long time. In Canada, legal access to dried marijuana for medical purposes was first granted in 1999, through exemptions under Section 56 of the Controlled Drugs and Substances Act (CDSA).
Subsequent court decisions led to the implementation of the Marihuana for Medical Purposes Regulations (MMPR) in 2001. This regulation was changed several times over the years, and in August 2016, it was replaced by the Access to Cannabis for Medical Purposes Regulations (ACMPR).
Pot Legalization: An addition with restrictions
Several insurers now allow the addition of therapeutic cannabis to group insurance plan coverage, but many conditions apply.
First, cannabis does not have a drug identification number (DIN) and thus cannot be treated as a medication. Therefore, it will be covered under the category of other health expenses, with a possible impact on several plan features, such as maximums, user fees and co-payments. Most insurers offer maximums ranging from $1,000 to $6,000 per year for cannabis.
Also, the reimbursement of cannabis is always subject to prior authorization based on the existence of a medical condition confirmed by a physician. The eligible conditions are limited and vary among insurers; they may include:
Stiffness and involuntary muscle spasms in patients with multiple sclerosis;
Nausea and vomiting affecting chemotherapy patients;
Chronic neuropathic pain (or refractory neuralgia);
Refractory pain associated with advanced cancer.
Why now?
The total legalization of pot has put cannabis in the spotlight along with its potentially beneficial effects for certain medical conditions. Therapeutic cannabis has been legal for several years, but with its newly acquired social acceptability, many insurers recently announced that it could be added to the expenses covered by group insurance plans.
Even though therapeutic cannabis was legal, it was very rarely covered under insurance plans until now. There was little demand for this product from plan holders, but things may change now that cannabis will be more widely used.
Take action, but without haste!
Are you wondering about the usefulness and impact of adding therapeutic cannabis to your group insurance plan? Would you like to take this opportunity to review your plan coverage and determine whether the benefits remain relevant? Feel free to contact us! We can carry out benchmarking studies to help you make better-informed decisions.
We will assist you throughout the process and find solutions that meet your needs and your budget!
Holding a Bachelor degree in Actuarial Science and a Fellowship with the Canadian Institute of Actuaries, Vincent Soucy worked for the first 10 years of his career in an actuarial consulting firm where he advised national clients on their benefit and retirement plans. He joined AGA in March 2014 and supervises the consulting and underwriting team.