Back to blog
Posted by Alexandre Timothy, Group Insurance and Group Annuity Plans Advisor, February 13 2019
News
Save on Income Tax With your Group Insurance!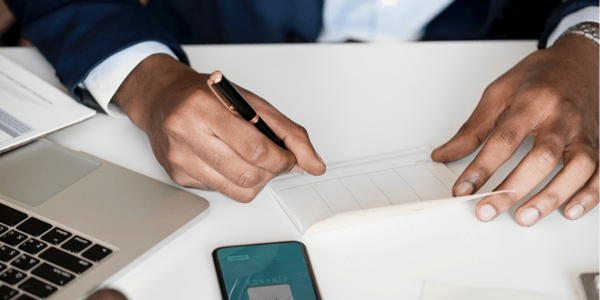 Post originally published on February 18, 2016. Updated on February 13, 2019.
As we are all painfully aware, the income tax rate in Quebec is among the highest in all of North America. Taxpayers here should therefore make sure they apply every possible income tax credit and deduction available to reduce their tax burden, notably health care expenses. Health expenses are indeed rising constantly, and it doesn't take much for the cumulative total to reach substantial proportions, especially if you factor in your group insurance costs.
Do you know how to take advantage of these credits, and how much can they add up to? Let's first see what the eligible health care costs are and how to go about declaring them to maximize income tax savings.
Eligible health care expenses
By eligible health care expenses we mean any costs incurred for health care which have not been reimbursed by an insurance company, with the exception of purely cosmetic procedures, and that goes for both you and your dependents. Below is a summary of the most common expenses:
The expenses not reimbursed by your group insurance or the RAMQ1 such as the following:

The deductible, the co‑insurance, and the user fee
Any medications
Paramedical care (chiropractic, osteopathy, physiotherapy, etc.)
Other expenses (nursing care, magnetic resonance imaging, orthotics, etc.)

Expenses paid to a dentist, physician or nurse for medical or dental care services
Payments made to a public hospital or a licensed private hospital
Vision care expenses
Travel and commuting expenses incurred to obtain medical care not offered in your area
The portion of the group insurance premium which you have paid: (Box 85 of the T4 slip or 235 of the Relevé 1, if available). If you do not have private health insurance, the premium you pay to the RAMQ for the public medication insurance plan is eligible.
This list is not exhaustive, and other expenses are admissible. For a more complete list, click on these links for Quebec or Canada.
Now that you know which expenses are eligible, how can you minimize your income tax bill?
Provincial income tax
In Quebec, you are allowed to add to your eligible expenses the group insurance premium paid by your employer for medical and dental health care benefits (Box J of your Relevé 1).
The income tax credit to which you are entitled amounts to the difference between:
25%of your eligible expenses exceeding 3% of your net income, up to an eligible maximum of $1,185.
Your net family income minus $22,910, multiplied by 5%.
Let's look at an example:
Paul's net income is $30,000.
A given year, his eligible expenses add up to $2,000.
The portion of the group medical and dental insurance paid by Paul is $750 (Box 85 of the T4 slip or 235 of Relevé 1, if available).
His employer pays an additional $750 for the medical and dental benefits of its group insurance plan (Box J of Relevé 1).
The eligible expenses therefore add up to $3,500.
As 3% of Paul's income amounts to $900, his eligible expenses add up to $2,600 ($3,500 - $900)
When applying the calculation method described above, Paul is entitled to a provincial tax credit of $295.50

$2,600 x 25% = $650.00
($30,000 - $22,910) x 5% = $354.50
$650 - $354.50 = $295.50
Remember that the provincial income tax credit is calculated on the basis of family income. If Paul had a spouse and children, he would need to account for all of their incomes and expenses as well.
Federal income tax
The calculation is similar for federal tax, with the exception of the following points:
Instead of considering the total insurance premium paid, you can only use the portion paid by the employee (Box 85 of the T4 slip).
You must then subtract the lesser of the following amount from eligible expenses:

3% of net income
An amount defined each year by the Canada Revenue Agency ($2,302 in 2018)

You calculate 15% of the amount admissible, rather than 25%.
Here are the details of Paul's calculation:
The eligible expenses amount to $2,000.
The portion of the group medical/dental insurance plan defrayed by Paul is $750.
The eligible expenses add up to a total of $2,750.
From the above amount, subtract the lesser of 3% of his net income and $2,302. In Paul's case, it would be the 3%, i.e. $900.
Paul would therefore be entitled to an income tax credit of $277.50 (($2,750 – $900) x 15%).
Federal income tax is calculated per person rather than per household. It may therefore prove useful for a couple to declare all medical expenses on the lower income earner's tax return.
There are also added reimbursable amounts for low income earners. For further information about this, consult your income tax guides (line 452 of the federal guide and line 462 of the provincial guide).
A little discipline, a lot of savings!
Keep all of your health care invoices and make sure your employer provides you with all of the information you might need concerning your group insurance premium. You have a lot of substantial income tax savings coming to you, so make sure you don't forget about them!
Did you appreciate this bit of advice? Let your colleagues and friends know about us! And do not hesitate to contact us or read our other blog posts to find out more.
1. RAMQ: Régie de l'assurance maladie du Québec (the province's medical insurance board)
Group Insurance and Group Annuity Plans Advisor | With a Bachelor in finance, Alexandre Timothy understands the challenges and realities of his clients, both from a financial point of view as well as a level of human resources and benefits. With his new outlook in a traditional industry, Alexandre offers innovative solutions to ensure the sustainability of social benefits while meeting the needs of participants and employers. During his six years of experience, Alexandre has stood out for his creativity and integrity, becoming a highly valued adviser by many of his customers.