Members Service Agent- Emails
Montreal Office | 1 Permanent position| Hours : from 9.am to 5:30pm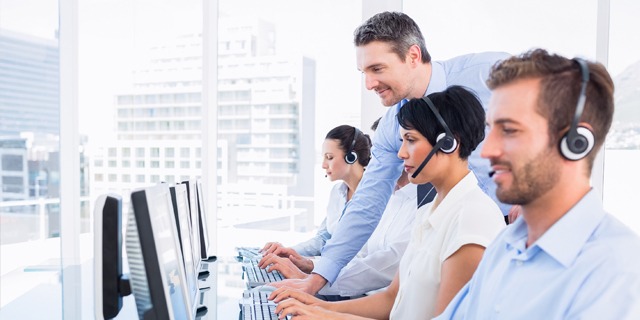 We are currently looking for a MEMBERS SERVICE AGENT to join our Montreal team. If service is your passion, if you care about meeting customer needs and you want to work in a fast-growing and stimulating environment, this job is made for you!
Join a Certified Remarkable Employer, that is recognized by its own employees! According to our team, AGA Benefit Solutions is:
An

employer that respects its commitments

to its employees and customers
Visionary, dynamic

and

competent managers
A

team that is welcoming, respectful

and eager to maintain an

excellent working atmosphere
To apply, please fill out the form below and send it with your resume before April 29th , 2022.
OUR JOB OFFER
Reporting to the Department Head – Customer Service, the Customer Service Agent – Member Services – Emails will be mainly responsible for handling email requests and supporting customer service calls.
The incumbent is expected to:
Answer written requests from client members (or any other party such as pharmacists, dentists, patient support program), while ensuring fast, accurate, respectful and courteous customer service within 48 business hours;

Conduct necessary research regarding insured benefits (health, dental, travel, eligibility, disability, etc.), refer as needed cases to the relevant departments, and perform necessary follow-up for getting back to clients;
Handle some comments made by clients through different platforms (Google, Members Portal, etc.), by contacting the clients in writing or by phone, listening and offering solutions as needed;

Support the taking of calls from client members or plan administrators during peak periods or as needed;
Support handling of voice messages from client members and act on them within 48 business hours;
Coach and support members with the use of our tools: Members Portal, Enrolment Portal, and promote these tools during calls;

Perform various administrative duties such as mailings, stop payment requests, etc.;

Direct any correction requests (group/members) to the relevant sector, along with any non-compliance situations, and any processed files containing errors (claims, member movements, plan benefits, etc.);

Maintain a satisfactory level of knowledge to provide accurate and quality service;
As a frontline employee, recognize and seize opportunities to suggest ideas or initiatives aimed at improving our services by listening to comments/suggestions from members and forwarding them to the relevant sector;
Optimize his/her time and provide support to the different AGA+PLUS services, as needed;
The ideal candidate will have the following qualifications:
College diploma
Minimum 2 years of experience in group insurance
Customer service experience (major asset)
Excellent command of English and French, written and spoken
Versatility, resourcefulness and ability to work independently
Ability to protect confidential information
Good knowledge of Microsoft Office suite
BENEFITS OF WORKING AT AGA
Group insurance, pension plan and employee assistance program
Training, development and career advancement opportunities
Work-life balance, social and physical fitness activities
WHO WE ARE
A leader in the development and administration of custom-made group insurance plans and group pension plans, AGA ranks among Canada's largest benefit providers. Our clients include small, medium and large businesses as well as financial security and group insurance advisors who offer group plans to their clients. AGA serves more than 2,600 clients across Canada with some 200 employees in our offices located in Montreal, Quebec City, Kitchener, Markham, Edmonton, Calgary and St. John (NB). A business operating on a human scale, AGA Benefit Solutions provides a vibrant and innovative work environment along with exciting career opportunities.
Submit your application