Back to blog
Posted by Chantal Dufresne, Senior Vice President, Finance and Operations, March 8 2017
Management & HR
5 TIPS TO BOOST YOUR EMPLOYER BRAND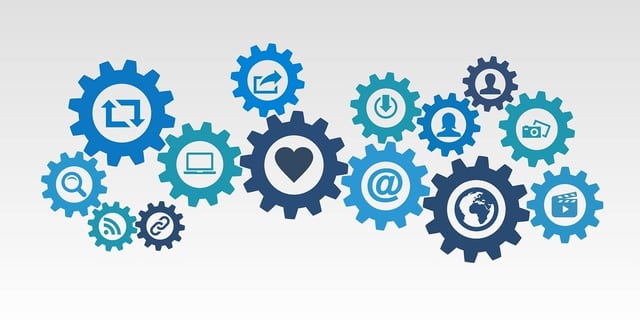 Every business is different. A company can stand out in various ways, including its operations, management, reputation and even its culture. If you compare the Googles of this world and other major organizations, they each have their own culture. However, their main differentiator as large businesses is their employer brand, which attracts and retains talent and contributes to the development of a stronger culture.
You will find here 5 tips to help you come up with ideas, develop strategies and take action with respect to your employer brand. Read this article to learn more!
1. Leverage social media
To bolster your employer brand, there's nothing like social media, through which you can disseminate your company's message externally, but above all, internally.
Boosting your brand on social media can serve different objectives. For example, if you wish to attract a lot of visits to your career pages or your blog, go ahead with a visibility strategy. In other instances, you may be looking for more applicants further to a job posting. In that case, your publications should focus on engagement and action.
Social media are highly effective tools for showcasing your employer brand and triggering concrete actions.
2. Know your business, and especially your employer brand
Most executives and human resources managers are well aware of their company's business operations, figures, objectives, etc. However, many of them would be at a loss to answer a question on their brand.
To address this issue, begin by analyzing your business and profiling its various driving forces, such as human resources. To properly plan your communication strategy, you must have all the required information. This includes your values, your growth objectives, your culture, etc.
You will then compile your results and be able to design your communication strategy. Of course, this takes time, but it will be time well spent. This is not a fast and easy task.
This audit will enable you to compare yourself with your competitors and identify areas where improvement is needed.
3. Project an accurate image of your working environment
What you project to the outside world must reflect what is happening within your business. Companies often describe themselves as modern, young, expressive, employee-oriented, etc. Job seekers are therefore attracted and apply. Some are hired, only to find themselves in an environment that does not fit at all with the positive image they had been given.
This problem can be detrimental to a company's reputation and value system. In all cases, you end up at the losing end. Therefore, consistency is crucial. It is important to align all your actions. There must be perfect and flawless synergy between what you promise as an employer and what you do internally.
Remember the power of attraction of employee benefits
If you offer employee benefits such as group insurance, additional leaves or vacations, be sure to communicate this adequately, as it will differentiate you from other businesses and enable you to attract talent. Providing a group insurance plan is a sign that an organization values the health of its employees. Moreover, pension plans are highly appreciated, especially those with an employer contribution. Therefore, it is important to publicize these benefits in order to enhance the visibility of your employer brand.
4. Understand the 4 dimensions of employer branding
To make your company more efficient, you must develop and enhance the four building blocks of employer branding:
• Your ability to attract talent;
• Your ability to manage your reputation;
• Your ability to engage your employees;
• Your ability to differentiate yourself from others.
Your employer brand rests on your ability to positively align these aspects of your business. A good reputation attracts talent, just as the level of engagement of your employees will impact your differentiation from the competition. A change in one dimension will affect all the others.
These 4 dimensions must also be considered at the beginning of each strategic planning cycle, as they will form the basis of your objectives.
5. Make use of your blog
It is not unusual for companies to have a blog on their website. After all, this is trendy. However, most of them do not use it, although a blog represents a golden opportunity to boost their employer brand!
The more relevant and educational content you put on your blog, the more you will be seen as an expert. Moreover, your audience will grow with every new post. We already referred to social media leveraging. Use your articles and news as content to be shared.
It is important to adopt a writing style consistent with your values. As we said earlier, what you say must be aligned with what you do, and this also applies to what you write.
Your strategy development should not focus exclusively on recruiting, but rather on all the dimensions of your business, as your employer brand is deriving from and closely intertwined with your organizational culture.
If you never thought of developing your employer brand, now would be a great time to start. With increasing competition and more challenging talent recruiting, you must stand out from the pack. Using these 5 tips will enable you to get your planning off to a good start.
Ultimately, the decision is yours, but the benefits are such that you cannot miss out on this opportunity.
A Chartered Professional Accountant (CPA) and Certified Corporate Director (ASC), Chantal Dufresne is a manager with more than 20 years of experience in the operational management of small and medium-sized businesses. She held management positions in several accounting firms and worked in a self-employed capacity for a few years. With this background, she brings to AGA her skills and technical knowledge in financial accounting, management and administration. As a board member, she helps define the strategic direction of the organizations she assists and distinguishes herself through her expertise in governance, internal controls and risk management.