Back to blog
Posted by Vincent Soucy, FCIA, FSA, November 11 2020
Management & HR
Benefits Package: Optimize Your Recruitment Process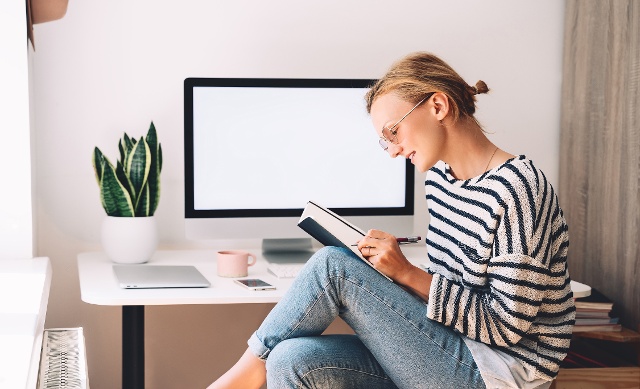 The COVID-19 pandemic caused an unprecedented economic slowdown in Quebec, throughout Canada and all over the world. However, chances are employers will be once again facing a qualified manpower shortage in a few months time, as COVID-19 will not reverse demographic trends and the relative number of available workers will continue to decline.
So how can you recruit the best talent that will enable you to grow your business? You may have reviewed your recruitment process and adapted to virtual recruiting. It may be the right time to review your benefits offering! Here are some points to keep in mind.
Analyze Your Needs
Before embarking on an in-depth review of your benefits, it is always a good idea to ask your employees for their opinion. By submitting effective questions to your employees, you will be able to identify the strengths and weaknesses of your program. Chances are that if your benefits are more attractive for your employees, they will also appeal to the applicants in your recruitment process.
Recruitment Process: Provide Flexibility
The advantage of an employee survey is that it provides a clearer view of everyone's needs. Although offering a benefits package perfectly suited to each employee's wishes would be too expensive, it is nevertheless possible to provide a measure of flexibility.
With group insurance, you can offer flex or modular plans, that allow employees to choose between a range of options, such as a Bronze, Silver or Gold plan. Another sound solution that is available is the setting up of a health savings account employees will use to pay for expenses not covered or only refunded in part under the plan. These options give employers the opportunity to better meet the diverse needs of their employees without sending costs skyrocketing.
Don't Hesitate to Innovate
Providing benefits that stand out is most certainly an effective recruitment process. The first step in innovating is to ensure that your plan is in line with today's realities. Life or disability insurance amounts that do not adequately reflect the salary of your employees or physiotherapy fees capped at $20 are problems that can easily be fixed.
Then, you should consider enhancing your plan with value-added services, such as a virtual clinic through which employees and their family can consult a physician via videoconference, or an Employee Assistance Program (EAP) enabling employees to consult experts (e.g., psychologist, lawyer, etc.) or online resources that will help them address professional or personal issues (e.g., mental health, grieving, divorce, etc.). Such services are highly appreciated by employees and demonstrate that you care about them. They can certainly make your business more attractive for prospective talent.
Contribute to a Retirement Plan
Taking care of your employees also means helping them with post-career planning. Employees are highly appreciative of employer contributions to a retirement plan. Not surprisingly, setting up a retirement plan is regularly mentioned as one of the employees' preferred benefits in our survey results.
The best way to encourage your employees to plan for retirement is to give them the right tools and make employer contributions to the plan, even for as little as 1% of their salary. Some plans even incentivize employee retention by only vesting employer contributions after two years of service.
Communicate & Keep Communicating!
The most striking finding of most group benefit surveys is the fact that employees are simply not aware of the full array of services and coverage offered by their plan. It is therefore imperative that employers communicate effectively and regularly by highlighting the key features of the plan. Thus, your employees and job applicants will be aware that your plan is the envy of all.
How to communicate successfully and have an effective recruitment process? There is no magic recipe! You must adapt to your audience, be creative, and use all available communication opportunities: poster in the kitchen, in-person presentation, payroll memo, computer screen background, email, etc.
Are you facing a manpower shortage problem?
Would you like to review your benefit plans or start providing one to your employees?
Contact us! We can help you get outstanding results!
Together, we will assess your needs and your plan, develop an action plan, coach you every step of the way, and analyze the results with you.
With more than 1,000 clients, AGA has the expertise it takes to do more for you!
Holding a Bachelor degree in Actuarial Science and a Fellowship with the Canadian Institute of Actuaries, Vincent Soucy worked for the first 10 years of his career in an actuarial consulting firm where he advised national clients on their benefit and retirement plans. He joined AGA in March 2014 and now supervises the consulting, underwriting and actuarial teams.