Back to blog
Posted by Alain Rivard, Group insurance and group annuity plans advisor, April 6 2022
Health Insurance
Biosimilar Drugs: Impacts on Group Insurance Contracts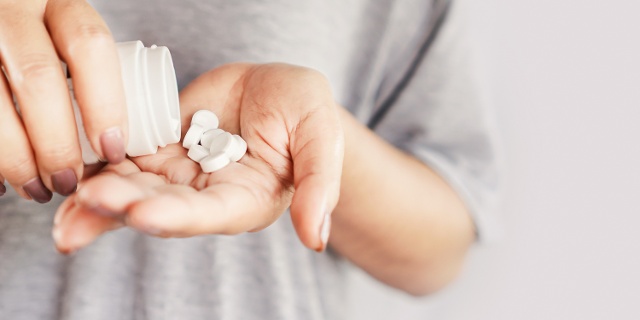 April 13th, 2022 will be a date to remember. The Quebec Government Drug Insurance Plan will transition to biosimilar drugs. Patients will be required to switch to less expensive medication, with some exceptions. The vast majority of insurers will follow suit. Thus, biologic drugs will be gradually replaced with biosimilars, providing the latter are included on the list of the basic prescription drug insurance plan. Read this to learn more!
This is great news for Quebec businesses. For years now, biologic drugs have been putting huge pressure on group insurance plans. Although plan holders are protected through other provisions, including the stop loss mechanism implemented by the Quebec Drug Insurance Pooling Corporation (QDIPC), the fact remains that drugs such as Remicade, Enbrel and Humira have been the source of major increases in client premiums over the past few years.
Biologic vs. Biosimilar Drugs
It should be noted that a biosimilar drug is not necessarily identical to its reference biologic medicine. Nevertheless, they are very similar in character based on the criteria set out in Health Canada guidelines and authorization standards in terms of pharmacokinetics, pharmacodynamics, safety and clinical efficacy.
The point is that biologic drugs are produced from living cells, contrary to traditional drugs that are made from chemical molecules. As their production process is more complex, biologics are more expensive, but to what extent? This is harder to figure out.
Promising Results Elsewhere in Canada
Another Canadian province, British Columbia, initiated such a shift in 2019. The changes went very well, with less than 1% of patients applying for an exemption, according to a study published by Canada Life. Moreover, biosimilars have already been in use for 15 years in Europe. It was about time we made the move towards biosimilars, especially considering the results: savings are dramatic. Based on the latest studies, it is estimated that biosimilar drugs cost 30%-40% less than reference branded drugs. The savings will even reach 50% in the case of Remicade! This is the significant reduction everyone was waiting for.
Remicade will normally be replaced with Pfizer's Inflectra, Humira with Amgen's Amgevita and Enbrel with Brenzys from Organon (Merck), to only name a few. Other options are available for each of these drugs, as featured on the list published by the Quebec Government (Link available in French only).
Innovating to Keep Expenses Under Control
The impact of the introduction of biosimilar drugs will be quickly felt by contract holders, but it could be short lived. New drugs carrying an astronomical cost are already appearing on the market for the treatment of cancer or certain rare illnesses.
At AGA, we are making every effort to negotiate, innovate and find unique solutions to help our clients save on group insurance costs. Any questions? Do not hesitate to contact us.
Alain Rivard has been working in group insurance since 1997. He held roles with major insurers for 10 years prior to becoming President of WBL Benefits+Actuarial. He holds a Masters of Business Administration and a Bachelor Degree in Industrial Relations. He also graduated from the École d'Entrepreneurship de Beauce.