Back to blog
Posted by Patrick Bernier, October 25 2017
Management & HR
Business Strategy: How To Successfully Develop & Execute It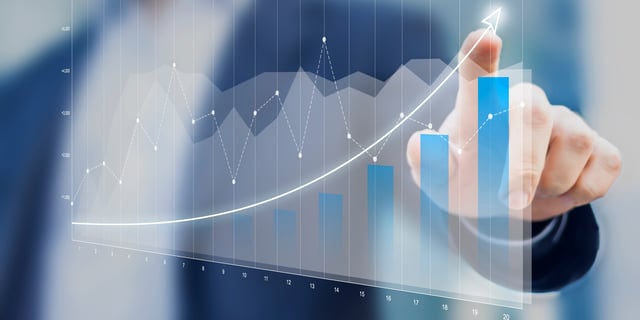 In business, the way to go is not always mapped out. Therefore, anticipating the future is often difficult. And we believe that doing business will only become more uncertain and complex in the coming years.
Many say there is no point in thinking about it, since no one can really determine what's coming. They say they trust the system and the business cycle and that their patience will ultimately be rewarded... However, there are ways in which you can increase your chances of optimizing your business strategy and performance. Below are a few tips that will help you succeed!
Cross the wall
With the digitization of operational processes and the requirements of increasingly complex procedures, pressure is mounting on workplace skills development, forcing experts to develop know-how in employee management and development within their organizations.
To succeed, an organization needs a sufficient number of experts, managers and business developers. For example, in the field of aeronautics, there are not enough managers and developers. Therefore, several companies are hitting a wall. They can no longer grow and they become less profitable. It is important to tackle this problem in order to improve business performance.
Consider the human factor
The human factor is a key aspect to consider if you want to optimize the overall performance of your business strategy. Engaged employees will be eager to contribute to your organization's success. You must not only recruit enough experts, but also be able to retain the talented individuals who will develop within your teams.
Team spirit and listening to employees are crucial to your role as a manager and colleague. Your process improvement tactics will never pay off if your employees do not feel valued in the first place. It is therefore highly important to train your managers on the best employee management practices.
Offering group benefits tailored to the needs of your employees can be an attractive way of building their loyalty and demonstrating you appreciate their contribution to the organization. After all, happiness at work makes for more productive employees. And productivity is key!
Act with conviction
As long as we have no reason to change, we won't. This is human nature. We change because we recognize the urgency of a situation. Conducting a strategic reflection for the right reasons will foster success, but without deep-seated conviction, a strategic reflection exercise is bound to fail.
This is why we must not embark on such an undertaking simply because our entrepreneur friend did it or because we are forced to. Our willingness to initiate a strategic reflection must be heartfelt. What's the use of setting up a plan if it is not implemented? It is like the proverbial discussion on what comes first, the chicken or the egg. To change our habits, we all need to take stock of the current situation and identify what we must change in order to improve ourselves and help our teams do the same.
Look beyond your organization
Having the best managers and the top experts and being a talented business developer is not enough to succeed. It is also imperative to know where you are going, and a company that conducts business development is normally well aware of the path to success.
Indeed, a developer will get a reading of the market by meeting with several key players. This person will test assumptions by meeting with prospects, and discuss their current and future capabilities while accurately measuring market expectations. Normally, the developer will report relevant news back to the company and influence his/her expert colleagues in getting new contracts. It can certainly be said that the best ideas often come from listening to the market.
Step back and seek consensus
In order to succeed, we must first take an unbiased look at our own business and be able to come up with objective answers. We must understand and realize what is going well and what is going wrong. In other words, it is important to step back in order to gain an overall perspective. However, our intuition remains our best ally. Naturally, our data is not always accurate and current, hence the importance of consulting our team. It is critical to use the right tools to seek consensus and engage our key internal players.
With respect to productivity, it is better to analyze your results over a minimum period of three years. Don't hide your head in the sand. You must take the pulse of your organization by asking yourself some key questions about your business strategy:
Have my sales gone up or down over the last three years?
Are my gross margins and labour costs under control?
What products are the most profitable and represent the largest percentage of my sales and margins?
Are my operations declining in a specific market segment or product type?
How are my per-client sales going?
Does my business depend on a few clients? If so, why?
How can I change the current situation?
These are critical questions one must ask in order to foster good business performance.
Getting started with your business strategy
As part of our strategic planning mandates, we developed a list of key aspects that must be considered to fully understand your strategic positioning and performance. Normally, you should know the answers to these questions. Successful businesses have this information on hand. Using this list will also help you make your planning process more objective.
Download this tool that will help you get a snapshot of your situation and facilitate discussions within your teams. Remember that the human factor remains central to your business strategy. You are now equipped to start your thinking process!
Patrick is a contribuor to AGA blog and is also president of Team Humania, a company specializing in human resources management committed to support and serve growing companies. Patrick has extensive experience in HR and practical expertise in a wide range of industries, including manufacturing, retail and wholesale trade, NPOs, transportation, technology and construction, to name a few.