Back to blog
Posted by Vincent Soucy, FCIA, FSA, novembre 13 2015
Savings strategies
4 Ways Employers Can Save on Group Insurance Costs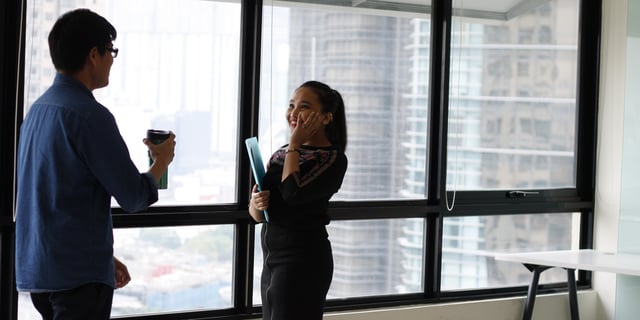 Despite the expiry of many patents and more stringent generic drug legislation, the cost of group insurance has been climbing by 4% to 8% annually in the last 5 years or so, which is clearly above inflation. With the expected introduction of several highly expensive drugs in the coming years, the costs could rise even more.
A number of employers are therefore looking for solutions to continue providing a group insurance plan to their employees. AGA is proposing four ways businesses can save on the costs of group insurance in the short term and in the long term. Read this article to know more!
Short-Term Solutions
1-
Transfer Costs From the Employer to the Employee
Often, employers facing substantial premium hikes have no other choice but to reduce the coverage provided under the plan, which translates into a cost transfer to employees.
Commonly used strategies include:
Changing cost sharing between employees and the employer;

Lowering the reimbursement percentages;
Reducing the maximums payable or the insurance volumes;
Withdrawing some coverage (e.g. dental).
This strategy reduces costs for the employer, but it brings higher costs for employees who are often dissatisfied as a result.
When hard choices have to be made, it is better to prioritize the insurance components (e.g., life insurance, disability insurance, drug insurance, travel insurance, etc.) over components that can be budgeted (e.g., coverage for glasses, massage therapy, preventive dental care, etc.).
2-
Call For Tenders From Insurers
This strategy often proves highly efficient, as insurers are fiercely competing and will bid at the lowest price to gain market shares. However, this will normally be a short-term strategy, since rates will return to a level commensurate with the claims history of the group upon the first renewal, often leading to substantial rate increases that are very hard to explain to employees. To avoid bad surprises, it is important to consider several factors, including:
Rate guarantee for a certain period and/or negotiated maximum increase;

Sources of savings to determine whether the reduction is temporary or permanent;
Details of coverage offered and deviations;
Administrative impact and effort related to changing insurers.
Long-Term Solutions
3-
Focus on Cost Management
Medical care coverage accounts for over half of the costs of most group insurance plans. It is therefore imperative to implement the best cost management practices in order to reduce costs and limit future increases.
The best cost management practices include the following:
Mandatory generic substitution;

Managed drug formulary, such as the RAMQ formulary;

Prior authorization and/or step care;

Limitation of pharmacist fees;

Promoting test doses;

Prescription for 90 days;

Mail-order pharmacy;

Indexing deductibles.
Communicating with employees is also key to implementing any cost management practices. It is important to educate employees on their group insurance plan, make them more cost aware and explain how they can have a positive impact on premiums and thus become better consumers.
4-
Reduce Costs and Manage Risks
Companies with enough employees can access alternatives to traditional group insurance plans (fully insured). When an employer is able to bear some of the plan risks, attractive savings can be achieved by setting up plans with different financial arrangements, such as self-insured plans.
To learn more about self-insurance, click here to read the article Self-Insurance: Myths and Facts.
Whatever your situation, one of our advisors can help you get a clearer picture and find solutions to ensure the sustainability of your group insurance plan. Contact us!
Holding a Bachelor degree in Actuarial Science and a Fellowship with the Canadian Institute of Actuaries, Vincent Soucy worked for the first 10 years of his career in an actuarial consulting firm where he advised national clients on their benefit and retirement plans. He joined AGA in March 2014 and supervises the consulting and underwriting team.