Back to blog
Posted by Barry Hutchins, Senior Group Insurance Consultant, November 9 2022
Savings strategies
Group Benefit Plan Drug Caps – The Real Cost of Specialty Drugs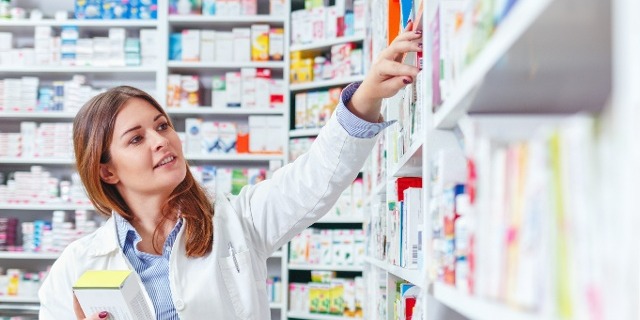 The prevalence and cost of specialty drugs has been increasing significantly in recent years. This new reality has led many sponsors to use annual drug reimbursement limits to better control their costs. Are you one of them? No? Then read on.
Specialty Drugs in Strong Growth
According to the TELUS Health Drugs Data Trends Report 2022 "Cost and utilization trends continue to be dominated by use of specialty medications for chronic conditions." Specialty drugs continue to make a bigger impact on overall utilization trends than traditional drugs, and assuming current trends continue, TELUS Health forecasts that by the end of 2026, specialty drugs can account for almost half of the average eligible amount per certificate.
Also from the 2022 TELUS survey: the average annual amount per claimant was $928.30 for 2021 and the average number of claims was 11.1. Atlantic Canada has the highest volume of specialty drug claims, while specialty drugs have a much lower impact in Western Canada, due to the provincial pharmacare plans available in British Columbia, Saskatchewan and Manitoba.
Group plans have built in mechanisms to protect against the financial impact of these high cost drugs in the form of pooling protection, but does this really solve the problem and eliminate the risk? Many would argue no.
In addition to higher claim costs and higher numbers of claimants, we are also seeing "indication creep" with some drugs being approved over time for multiple indications, and we are seeing more expensive drugs for common conditions. Add to this the influence of social media generated demand in recent years. The drug Ozempic recently went viral with TikTok reporting over 74 million views for #Ozempic.
The Impact of Specialty Drugs Cost on Group Insurance Plan
While virtually all small to mid-sized plans have an in-Canada per person pooling threshold whereby claims in excess of that amount in any given year are removed from the plan's experience and are not considered in renewal rate determination, this protection is not free. A pooling charge is built into the billed premium rates for extended health care and can vary quite widely from carrier to carrier and from plan sponsor to plan sponsor. In some cases, pooling charges can be as much as 20% of paid premium – or more! And pooling charges are on the rise too.
Drug Reimbursement Limit: An Advantageous Solution
Traditionally drug plans had an unlimited maximum; however, in recent years to combat increasing costs, many plan sponsors are looking to annual drug caps to limit their risk exposure and to control costs. Implementing a drug cap equal to or less than the pooling threshold significantly reduces the risk of claims exceeding the threshold, thus the insurer is able to reduce the pooling charge. This results in savings not only to the employer, but also to the employees, because most plans today have a premium cost sharing arrangement where employees pay a sizable portion of the cost of the plan. The Conference Board of Canada 2019 Benefits Benchmarking Report reported that almost half of health and dental plans today have some form of premium cost sharing.
One plan sponsor who was paying 14.8% of billed premium for pooling received a renewal notice that the pool charge was increasing to 16.5%. This amounted to over $30,000 annually. By implementing a $10,000 annual drug cap, the pooling charge reduced significantly saving the client over $15,000 per year.
This is great news from the perspective of the plan sponsor, but what about the plan member?
Different Impacts Depending on Province of Residence
The impact to plan members can depend a lot on which province they live in. As mentioned earlier, provinces such as British Columbia, Saskatchewan and Manitoba have Pharmacare programs that cover a significant portion of the cost of most drugs. Other provinces such as Alberta and Ontario have programs such as Non-group Alberta Blue Cross and Trillium. Note: drug caps are not permissible in Quebec as benefit plans must comply with RAMQ requirements.
Savings Associated with Drug Caps
Even in the absence of these government programs, many employees have spouses who also have employer benefit plans. If a drug cap is reached under one plan, the spouse's plan can pick up the cost as second payor.
Bob and his wife Margaret both have employer benefit plans. Bob is taking a very expensive drug for the treatment of his plaque psoriasis. Bob's plan has a $10,000 per person annual drug maximum. When Bob meets the annual maximum under his plan, he simply starts submitting his claims to Margaret's plan.
Emily is single and her employer's plan has a $5,000 drug maximum. She suffers from Multiple Sclerosis which requires very expensive drug treatment. Because Emily lives in Alberta, and she is under the age of 65, she is eligible to apply for Non-Group Alberta Blue Cross. This plan is not medically underwritten so she cannot be declined coverage due to her pre-existing condition. The plan covers 70% of the cost of her medication with a per script maximum of $25. She pays a monthly premium of $63.50 for this coverage.
Find the Balance Between Risk and Your Employees' Needs
The trend of new high-cost drugs will continue to push drug spending upwards and with it, the cost of private benefit plans. A key consideration is balancing your corporate risk tolerance with the needs of your employees. There are methods to contain this risk while still supporting plan members, and along with other cost saving strategies such as co-insurance, drug formularies, generic and biosimilar substitution, drug maximums represent a worthy strategy to consider.
With over 30 years of experience in Group Benefits, Barry has provided strategic consulting services to employers of various sizes. He is focused on developing and maintaining strong client relationships through the delivery and implementation of strategies designed to achieve the objectives of each client's specific plan purpose. Barry holds a Bachelors degree from Dalhousie University