Back to blog
Posted by Olivier Coiteux, Group Insurance Plan Advisor, December 14 2016
Savings strategies
Group health: 5 signs you need to change providers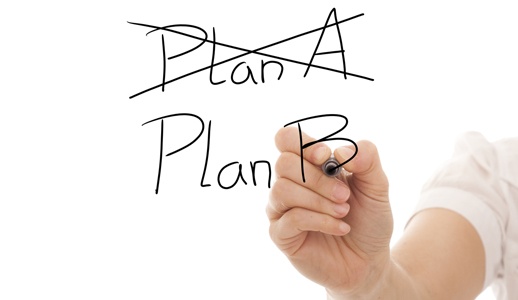 Times are changing for organizations and, fortunately, so are attitudes. As you may have noticed in your business, it is now a requirement to be increasingly flexible and open to change. You need to continually adjust in terms of communications, certifications, equipment, and even human resources management.
But what happens when one of your providers fails to adapt and no longer meets your needs? Business relationships are important, but after several warning signs, you may have to make a difficult decision. Will it be the right decision? Will it affect your business positively or negatively?
In the case of your "Group Health" broker, several factors may affect the way you will approach this important decision. Below are 5 signs it's time to change brokers.
1 – The broker is not providing the necessary education
When you call upon an external provider, it is usually because they bring expertise that is not found within your business. This is often the case with financial and insurance matters where people are not as well informed as they should be. Your provider should therefore keep abreast of current practices, legislative changes and new developments in order to give you sound advice. A good provider does not merely distribute brochures available to everyone... They take the time to provide the necessary information, advice and tools to companies and, ultimately, to their employees.
2 – The plan's sustainability was never discussed
Are you aware of the measures in place to ensure the stability of your "Group Health" and insurance plan? Are changes required to prevent a dramatic rise in costs upon future renewals? If no one knows the answer, chances are that you will soon have to pull out your company's pocketbook... Just like any other advisor, the insurance provider must act in the best interest of their corporate clients. This is the basis of a business relationship in which you are the client. When there is no reciprocity, it's time to change!
3 – The current plan is not aligned with your objectives
Your corporate culture should be central to everything you do: decisions, planning, strategies... All these aspects must align with your organizational vision and objectives. This also applies to your employee benefits. Have you reviewed the "Group Health" coverage offered by your plan lately? Have you surveyed your employees to better understand their needs, their situation and their budget?
If the options proposed by your broker no longer fulfill your own aspirations and that of your employees', you should consider a change. Of course, the first thing to do is to try and sit down with your provider to discuss the matter. Sometimes, the problem stems from a misunderstanding or a lack of communication.
4 – Your "Group Health" broker is never available
Availability is one of the factors that should influence your decision. You and your employees are not group insurance experts. Several questions or inquiries may therefore be pending, awaiting an answer from your provider.
If you must wait weeks before receiving an email or even a return call, you should ask yourself some questions. As with any relationship, communication is highly important and will reassure you throughout the process. If this only occurs now and then, there is no reason for alarm. However, you should be able to get answers in a reasonable time frame.
5 – Your plan administration is too complex
We have stressed the importance of change, and this is true both for you and your provider. Do you still need to complete a 5-page paper document and mail it in order to add one employee to your plan? To make everyone's life easier, it should be possible to forward the majority of simple insurance record changes and claims through an online platform. Admittedly, not all brokers are there yet. The role of your "Group Health" provider is to support and ensure you have access to the right advice and tools to make your plan administration simple and efficient.
Moreover, if your plan administration is requiring excessive time and organization, have you ever contemplated doing business with a third-party administrator? You could save money while freeing up time to take on more productive work!
When should you make the decision to change?
Ultimately, only you know when the time has come to make a change. If you feel these 5 signs apply to your current provider, give it some thought! Take the time to review the strengths of your provider and the aspects that could be improved. Further to this exercise, you will be able to identify the issues and make an informed decision.
You must understand that changing brokers is a painstaking decision that could nevertheless enable you to obtain the "Group Health" advice and services you should expect!
Group Insurance Plan Advisor | During 5 years of experience, Oliver succeeded working on processes and concepts that promoted the viability and profitability of group insurance plans to its customers. With his dynamic and innovative approach, Oliver is able to offer high quality expertise focusing on the needs of his partners while optimizing traditional industry practices.