Back to blog
Posted by Stephanie Belisle, Group Insurance Plan Advisor, February 23 2021
Plan Implementation
Group Insurance: Are All Insurers Crooks?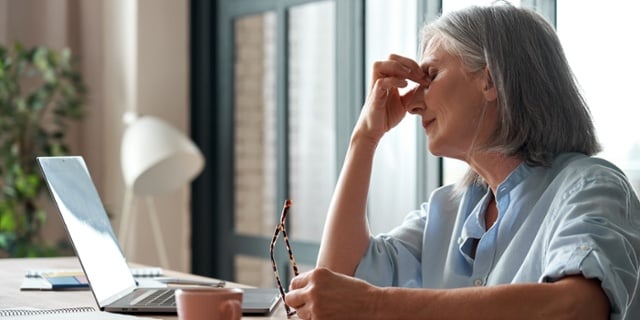 Did the title of this article catch your attention? That was the idea! Ingrained beliefs die hard, including in the group insurance industry. In this perspective, we will endeavour to dispel the 6 myths or beliefs that are most commonly held about group insurance, in our view.
1) Premiums Go Up Every Year
Wrong. Premiums do not rise systematically when you are paying the fair price. Rates are affected by several factors including the age and gender of employees, the claims paid by the insurer, and the type of plan. For example, if you keep the same employees year after year (which is not always the case), the insurer will adjust the plan's demographic factors accordingly. Everyone gets a year older every year, and this has an impact on the risk factor of benefits. If we ever find the secret to avoid getting older, we will let you in on it. Premiums are set on a case-by-case basis, depending on the group experience and the above-mentioned factors. We are here to help you figure out how it works and find innovative solutions.
2) Group Insurance Is A Hard Thing To Administer
Wrong again. The key is having the right tools and resources. The AGA +PLUS platform streamlines administration for employers. It is a system specifically designed for the management of group insurance plans. The cost of group insurance coverage is often the first thing that comes to mind when making a decision, but the time needed to administer a plan should not be underestimated. Consider how often you had to familiarize yourself with a new system or repeatedly ask employees for their new enrolment forms. At AGA, we strive to make your life easier by giving you access to a simple and effective portal, administrative continuity when changing insurers and online enrolment that will save you many headaches.
3) Purchasing Personal Prescription Drug Insurance Is Easy
Still wrong! In Quebec, there are only two drug insurance coverage alternatives: the public plan (RAMQ) or group insurance plans. Individuals can take out personal life insurance, disability insurance, dental care insurance and so on, but not drug insurance coverage, that's the law period! As about 80% of healthcare claims are for prescription drugs, sound management is paramount. We can help you better manage your drug costs in order to secure greater premium stability.
4) To Get Savings, It Is Necessary To Call For Tenders Every Year
Wrong yet again. Let's speak frankly. Most of the time, issuing a call for tenders to get better rates will bring temporary savings. Unless the claims experience improves markedly, this will only postpone the cost adjustment. Although insurers may each have their own way of doing business, they must all ensure they are not covering you at a loss. Nevertheless, it is recommended to proceed with a call for tenders after a few years to confirm you are still paying the right price. This is also an opportunity to adjust your plan to keep it current.
5) No Need To Deal With An Advisor
Did you hear wrong again? Group insurance is a complex matter, and you need advice to grasp its different aspects. The analysis goes beyond asking: "How much does it cost?" and "Is massage therapy covered?". The advisor will also ensure that the plan truly meets the full range of needs, along with reviewing considerations such as financial security and taxable benefits. The advisor has a comprehensive vision of group insurance offerings and is thus in a better position to guide you.
6) Insurers Are All "Crooks"
It's wrong… of course! Obviously, insurers are in business to make a profit, just like most firms. They have to set rates for a group based on the group's characteristics and risks. They will make money with some clients and lose money with others. This is the concept of insurance! Insurers must have a consolidated view of their client portfolio. Your objective is to be able to count on the insurer to provide financial security in the event of illness, injury or death.
Would you like to get a reality check on your group insurance plan? Contact us! We will be pleased to analyze your situation and answer your questions.
Group Insurance Plan Advisor | Bachelor of consumer science with more than 15 years of experience in group insurance, Stephanie makes customer satisfaction its top priority. Professional, attentive and honest, she assures you a quality service that meets the needs of employers and insured persons. Stephanie also enjoys understanding and communicating the various issues of group plans.