Back to blog
Posted by Mourad Hamed-Abdelouahab, June 1 2021
Workplace Wellness
How to Improve Mental Health in The Workplace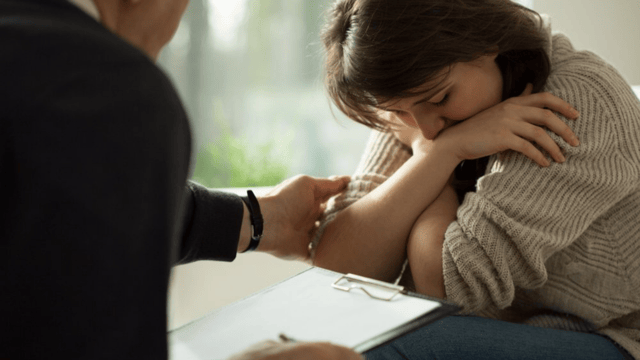 Measuring the mental health of your colleagues and employees is difficult. Mental health issues often remain taboo in the workplace. Unlike more "visible" pathologies, increased stress, anxiety, or depression are less apparent and often misconstrued with having the blues.However, mental health awareness has been increasing, especially since the onset of the COVID-19 pandemic. This awakening should be the catalyst for tangible decisions such as the implementation of a workplace wellness program and various actions aimed at improving the mental health of the workforce.
It All Begins With a Health Work Environment
If you want to be credible in your efforts to maintain and promote a culture of occupational well-being, you should start by creating an environment conducive to productivity and innovation. Natural light, plants, a relaxation room, ergonomic work, and collaborative spaces… You should not deprive your employees of any facilities and amenities that can help them feel better in the workplace, failing which they could be affected by presenteeism or absenteeism at work.
It goes without saying that employees who feel good while they work will be more focused and productive on a daily basis. This is a win-win situation.
Address Mental Health Issues Openly
Acting as if mental health problems didn't exist is the worst attitude to take toward this issue. Preparing an action plan goes a long way in tackling the challenge.
In your internal communication calendar, you should schedule a cycle of publications, initiatives, and anonymous surveys to assess how your workplace is doing. Invite your colleagues to speak out. This will help them realize they don't have to face this problem on their own.
Engagement at All Levels
If you plan to include your colleagues in the conversation, try to select a representative group of employees to ensure that every level of your organization is included and engaged in the discussions and the various initiatives you will be taking.
Otherwise, your employees will think (and rightly so) that mental health issues are not a major concern for management.
Encourage Your Employees to Take Days Off
You have gone through some rough weeks at work? You can tell your employees are on the verge of burnout? Encourage them to take a few days off to recover. If your company has a paid sick day bank, remind your colleagues of this opportunity, so they feel heard. The more attentive you are, the fewer health-related absences you are likely to have.
It is preferable to let employees take a few days off to rest and unwind rather than ending up with teams on extended sick leave.
Be Prepared to Step In
There are warning signs that your employees may be stressed or feeling burned out. Recurring stress, irritability, and a lack of empathy should alert you to take timely action and avoid the worst.
Be proactive and ask if everything is OK. Remind your colleagues that you are ready to help whenever needed and lead them to the resources necessary to their well-being. Even if you frequently communicate with employees on the means of staying healthy, it cannot hurt to repeat this message.
Update Your Resources
Mental health resources, contacts, and advice are constantly changing. You must do more than offer lengthy, tedious, and puzzling materials to imagine that you truly care about your employees' wellness.
This is why you must have a diversified set of current, user-friendly resources (videos, audio, computer graphics, etc.). An Employee Assistance Program (EAP) can be a valuable and readily available resource.
Anonymity And Confidentiality For a Trusting Relationship
Although opening up about mental health is becoming increasingly mainstream, some people may still feel embarrassed to talk about it. You must respect their choice and reassure them. Protecting the privacy of your colleagues must remain a priority.
The wellness of Canadians has suffered recently, particularly for those working from home, but as an employer, you can do your part by maintaining a healthy work environment and remaining attentive to the morale of your staff.
Mourad is a Digital Content Manager at Jobillico. A radio reporter by training and a graduate in Public Relations. Passionate about music and the outdoors. Employment, employability and human resources in Canada are now his main interests.