Back to blog
Posted by Chantal Renaud, Group Insurance and Group Annuity Plans Advisor, September 27 2016
Workplace Wellness
How To Motivate Employees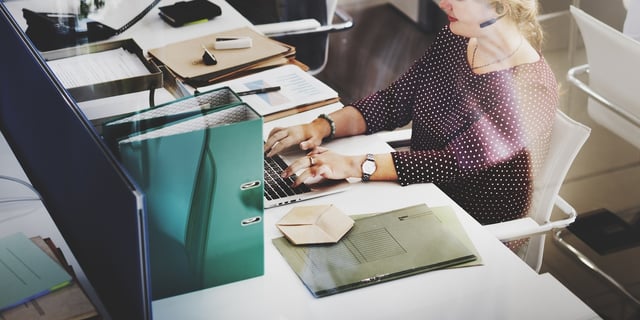 To understand the importance of employee motivation, think about when you were in school. When the class was boring, were you 100% motivated and productive in class? Maybe yes, but it certainly was not the case for the vast majority of students.
At work, it's exactly the same principle. The commitment and motivation of employees greatly influences the performance of your business.
Although implementing a culture of employee motivation may seem unnecessary or crazy, discover in this article, why not doing it is even more so.
People are at the heart of organizations, it is normal (and necessary) to want to care. Observe all companies that are successful around you ... You see, the common denominator is that they all have happy employees. Although happiness at work contributes greatly to this success, the motivation is even more significant.
Did you know that employee engagement helps to increase productivity, customer service, sales, and especially profits? The numbers do not lie, uncommitted employees cost businesses more than $ 300 billion per year worldwide.
Learn how to motivate employees by following our 6 ways to create a motivating work environment:
1. Expand your employees' Skills
Competent employees, there may be many in your organization. However, the gems of the company can be counted on one hand. However, some employees could become gems if they had the proper guidance. Indeed, skill development is very important for a person who wants to excel. By investing in learning and training, you encourage your employees to become better versions of themselves. For them, it is extremely satisfying to know that their employer supports their development, both as an individual and a professional.
2. Play to motivate
Nothing better than a game to increase employee engagement. Indeed, the "gamification" is a technique that significantly increases the motivation of an employee. The goal is to implement a points system, for example, for tasks, achievements, successes, etc. The psychology behind it encourages self-improvement and offers a reward. As the game allows both to raise the extrinsic and intrinsic motivation of employees, therefore managers who lead teams have everything to gain.
3. Give them some air
Autonomy is a form of motivation for employees and helps reduce stress. Indeed, having some freedom is in direct correlation with work motivation, which will render you many top performers. So, it is a relationship of trust that must be created between the employee and the employer. Autonomy is also a form of recognition which indirectly motivates the employee. Also, it develops a great relationship with your employees and helps improve the retention rate.
4. Make sure they love what they do
This is perhaps the most important to ensure the motivation of an employee. There is nothing more disappointing than getting up in the morning to do work that we do not like, isn't it? Try to convince a vegetarian to eat meat. There's a good chance the atmosphere will be bad and that the plate will be untouched. Ensure that tasks are in compliance with the employee's integrity and that the employee is able to fulfill them. For the employee, it's much more interesting to perform the tasks he loves. Moreover, it will make them happy and they could surpass expectations.
5. Communicate your vision and your plans
The sense of belonging is part of the motivation. Encourage employees to participate in your vision. Knowing where you want to go, will make it easier for them to follow you. Moreover, some of them may go further to achieve your goals and plans. By sharing a common vision with everyone in your organization you will be able to achieve a phenomenal success. After all, they are the ambassadors of your business; include them in your plans.
6. Offer good benefits
Benefits often come up when discussing happiness at work and employee retention. In fact, they are crucial. Whether it be open office space, computer equipment that is on the cutting edge of technology, group insurance or simply a strong organizational culture, these are all sources of motivation. Often this reflects that the company values its employees and wants their welfare. In any case, remember that a happy person will perform better and for a longer period of time.
Finally, it is a very profitable to invest in the motivation of employees. As you have noticed, several techniques exist to increase the commitment and performance. We hope that you now know more about how to motivate employees.
Finally, motivation also helps to attract customers, talent and even funding, because your employees will talk more about your company. Do you have any other tips or motivation tricks for work? Please share in the comments below!
With AGA Benefit Solutions for more than 20 years, Chantal has the experience required to help businesses of all sizes set up and administer their group insurance plans. Her proactive approach leads to an informed vision of the various strategic planning opportunities. With her professionalism, determination and excellent communication skills, Chantal makes sure her clients fully understand the issues pertaining to group insurance and retirement plans.