Back to blog
Posted by Alain Rivard, Group insurance and group annuity plans advisor, February 6 2020
News
Owner Pharmacists & The Insurance Sector: New Agreement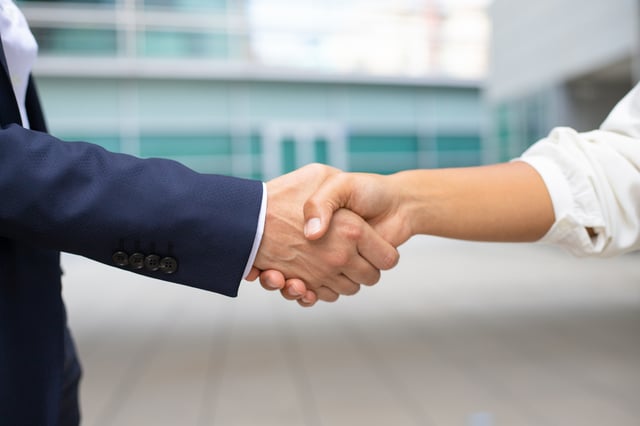 As of February 1st, 2020, a new three-year agreement will take effect between the Association québécoise des pharmaciens propriétaires ("AQPP") and the private third-party payers ("TPP"), the insurers and the Canadian Life and Health Insurance Association ("CLHIA"). This agreement follows two years of discussions between the different parties aimed at improving drug cost control for private group insurance plans in Quebec.
Group Insurance Plans: Better Control Of Drug Costs
The agreement provides that:
Insurers will be allowed to develop price comparison tools on their secured sites. With such tools, the insured members will be able to shop around for their prescription drugs and compare prices between pharmacies. However, it will not be possible to figure out the pharmacist dispensing fees, as only the total cost will be displayed. Pharmacy receipts will remain the only means of knowing the amount charged by pharmacists as dispensing fees.
The multiplication of fees based on the number of units is recognized as an excessive charge. For example, customers are often charged three times the dispensing fee by the pharmacist when receiving a 90-day supply. Until now, nothing forced the pharmacists to charge the dispensing fee only once even though they were performing a single professional act.
A task force of insurers and AQPP representatives will be created to provide a better framework for the pricing of highly expensive specialty drugs. They will review what defines a specialty drug and what would be a fair and reasonable price for these types of medications.
It will be possible for a group insurance plan to add to its coverage the reimbursement of professional pharmacist acts that are not covered by the Quebec public plan but that represent added value for the plan sponsor (e.g.: step therapy, mental health follow-up, etc.).
Group Insurance Plans & Directiveness
With respect to drug insurance, directiveness is defined as the act of directing a patient to a specific pharmacy because their prices are lower. Currently, insurers and third-party payers are prohibited from encouraging patients or plan sponsors to select a pharmacy in preference to another. In fact, the Prescription Drug Insurance Act stipulates that no group insurance contract may restrict a patient's freedom to choose a pharmacist.
The scope and interpretation of this clause remain to be determined under the new agreement. Will we be allowed to change our group insurance plans to encourage members to become better consumers? For example, could a member take advantage of a higher co-pay by selecting a pharmacy banner over another? This is what we will assess and seek to clarify over the next few months.
Please rest assured that we are closely following these developments and working at finding practical ways to improve plan efficiency and ensure better cost control. The main objective remains the sustainability of group insurance plans!
Alain Rivard has been working in group insurance since 1997. He held roles with major insurers for 10 years prior to becoming President of WBL Benefits+Actuarial. He holds a Masters of Business Administration and a Bachelor Degree in Industrial Relations. He also graduated from the École d'Entrepreneurship de Beauce.