Back to blog
Posted by Louise Gagne, FICA, FSA, July 6 2016
News
Prescription Drug Insurance Plan: The Impact On Your Life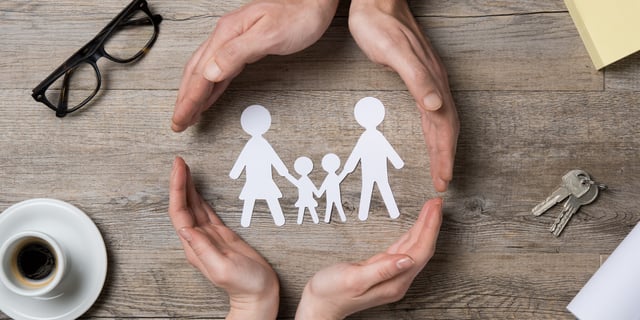 The public drug plan provided by RAMQ has been in place since January 1st, 1997. Since that date, all Quebec residents are required to have private or public prescription drug coverage. The drug insurance legislation has had a significant impact on the design and administration of group insurance plans and changed the everyday lives of Quebec employers, for the following reasons.
Avoid Providing Drug Insurance: A Tall Order!
As soon as employers provide coverage beyond life insurance, they are required to include prescription drugs in the insurance package. More specifically, the law says that if accident, sickness or disability benefits are provided (including dental and vision care, and even the dismemberment segment of accidental death and dismemberment coverage), prescription drug coverage becomes mandatory. Therefore, employers are faced with a difficult decision: offer nothing (or the bare minimum allowed without prescription drugs) or provide a plan that includes the most expensive coverage, i.e. prescription drugs.
Impossible To OFFER Less Than The Public Plan
Once the decision has been made to include drug benefits, other restrictions arise as the features of drug coverage are also regulated. The employer plan cannot be less generous than the public plan with respect to the following items:
Co-insurance (percentage reimbursed): 65.5% as of July 1st, 2016
List of covered drugs: must at least include the drugs listed on the RAMQ formulary
Annual out-of-pocket maximum *: $1,046 as of July 1st, 2016
* In a given year, once the sum of the co-insurance and the deductible paid by an employee for prescription drugs
reaches this amount, the private plan must reimburse 100% of the drug costs for the remainder of that year.
The co-insurance and out-of-pocket maximum are subject to change each July 1st.
This can make life more difficult for national employers, who must decide whether to extend the insurance coverage required in Quebec to their employees in every province, or to set up the insurance plan they want and make exceptions for Quebec, if needed.
Employee Membership Is Mandatory
The law says that all individuals under age 65 who have access to a private drug plan (through their employer, a professional association or their spouse) are required to enroll in that plan. Thus, once your drug insurance plan is in place, membership is mandatory for your employees under age 65 (in active employment or retired) and their spouse and children, unless they are covered by the plan of their spouse's employer or a professional association.
The principle is straightforward: before age 65, your employees and their dependents must be insured under a group drug plan, whether yours or that of their spouse, as soon as they have access to such a plan. This further complicates the employer's administrative tasks with the requirement to provide explanations (e.g.: why must I insure my spouse?) and validate coverage in order to comply with the law.
Your Employees Must Be Insured During An Absence (if this option is available)
An employer is not required to offer employees the option of maintaining insurance coverage in the event of extended absences where employment relationship is maintained (temporary layoff, leave without pay, suspension). However, if such an option is offered, the employee must remain insured at least for prescription drugs (unless exempted due to coverage under his/her spouse's plan); moreover, this employee (and his/her dependents) will not be eligible for RAMQ drug coverage during the absence. The only way to release the employee from this requirement is to stipulate in the contract that no insurance coverage can be maintained during such a leave.
Additional Responsibilities
The law states that the employer is required to withhold the drug insurance premium from the employees' pay. To be exempted from this payroll deduction, the employee must prove that he/she is covered by another private drug plan and should not be covered twice. The employer must keep this document as evidence of the fulfillment of its obligations under the drug insurance legislation, if necessary.
Are You Compliant?
If you are not sure whether you comply with the legislation or if you must deal with complex cases, there's nothing like an expert to help steer you in the right direction. Contact one of our advisors today to get a clear picture of your situation!
Louise started her career at Blue Cross before working as a Senior Advisor for a large actuarial firm for more than 15 years. Fellow of the Canadian Institute of Actuaries, Louise joined AGA in June 2014. She assumes responsibility for training, provides technical support, and supplies advisory activities for the large business clientele. Louise is also lecturer at l'UQAM.