Back to blog
Posted by Nicolas Simard-Lafontaine, Founding Partner and Executive Director of Galileo Partners, April 22 2022
Management & HR
Recruiting Foreign Workers: Simplified Process and Tools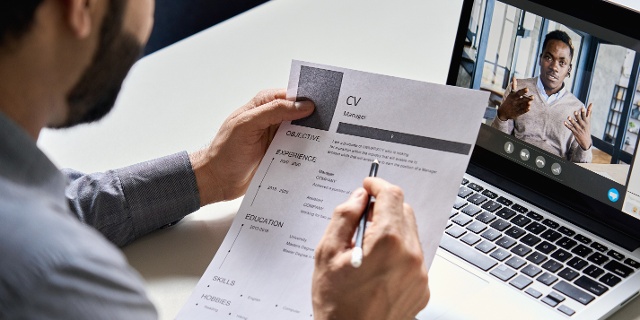 Did you know that Quebec has a special and unique procedure to facilitate and speed up international recruitment? Read on to learn how this makes recruiting foreign workers much easier!
On February 24, 2012, the Quebec government announced the implementation of procedures aimed at facilitating the recruitment of specialized workers in some targeted occupations. These procedures mainly concern the preparation of a Labour Market Impact Assessment (LMIA) application for the purpose of confirming there is a shortage of manpower able or available to fill a position offered by an employer in Canada.
The Simplified Process For Recruiting Foreign Workers
This procedure, known as "facilitated process", is meant to speed up the recruiting of some foreign workers by simplifying the processing of applications for certain specialized occupations for which the needs of Quebec employers largely exceed the available manpower. Thus, the government acknowledges the existence of a worker shortage in the occupations covered by this facilitated process.
If the job proposed to a foreign worker matches one of the occupations included in the facilitated process, Quebec employers will not be required to demonstrate their recruiting efforts as part of their LMIA application. They will not have to prove they advertised the job opening, as required under the "regular" LMIA procedure, nor to demonstrate they attempted to recruit a Canadian or a permanent resident able or available to fill the proposed position.
The regular process generates lengthy processing delays in most Canadian provinces for employers, with the obligation to advertise job offers on different platforms for a minimum period of 4 weeks, along with high advertising costs.
The facilitated process is exempt from this requirement and provides Quebec employers with a tool unparalleled in Canada to address the manpower shortage.
Updated List of Occupations Covered Under the Facilitated Process
On February 24, 2022, the Ministère de l'Immigration, de la Francisation et de l'Intégration (MIFI) published its most recent list of occupations eligible for the facilitated process. Exceptionally, on April 11, 2022, seven more occupations classified under the National Occupational Classification (NOC) Levels 0, A or B were added to the list by the MIFI, and 58 Level C occupations will also be added on May 24, 2022. With the publishing of its most recent list, which is probably the most comprehensive since 2012, and the additional enhancements announced subsequently, the MIFI has made major changes to the occupations included in the facilitated process.
The new list shows that the government is attempting to alleviate the lack of manpower severely felt in several Quebec industries, particularly in hotels and restaurants, agriculture, logistics and manufacturing. For the entire set of occupations on the list, the Quebec government acknowledges that employers are facing a labour shortage.

The list of occupations eligible for the facilitated process can be found here. (link available in English only)
New Additional Measures to Alleviate the Manpower Shortage
The MIFI recently added some Level D occupations to a new list of occupations that are also exempt from the job advertising requirement. These occupations are not covered under the facilitated process, but this provides another useful tool to Quebec employers affected by the manpower shortage.
This new list includes:
6611 Cashiers
6622 Store shelf stockers, clerks and order fillers
6711 Food counter attendants, kitchen helpers and related support occupations
6731 Light duty cleaners
6732 Specialized cleaners
6733 Janitors, caretakers and building superintendents
8612 Landscaping and ground maintenance labourers
8616 Logging and forestry labourers
9612 Labourers in metal fabrication
9614 Labourers in wood, pulp and paper processing
9615 Labourers in rubber and plastic products manufacturing
9617 Labourers in food and beverage processing
9618 Labourers in fish and seafood processing
Moreover, starting April 30, 2022, the cap on the number of foreign workers in low-wage positions by job locations will be raised from 10% to 20%. The cap will be increased to 30% for one year in seven (7) sectors particularly impacted by the labour shortage:
Food manufacturing (NAICS 311)
Wood product manufacturing (NAICS 321)
Furniture and related product manufacturing (NAICS 337)
Accommodation and food services (NAICS 72)
Construction (NAICS 23)
Hospitals (NAICS 622)
Nursing and residential care facilities (NAICS 623)
Details concerning the implementation of this new measure, including its application to Quebec employers, should be announced shortly.
Recruiting Foreign Workers Means Growth
Quebec is experiencing an unprecedented lack of manpower. Solving this shortage that is a drag on Quebec economic growth inevitably hinges on the addition of immigrant workers to the locally available manpower pool. Businesses are increasingly looking to immigration to close the gap.
To meet their business objectives, the most forward-looking companies see immigration as a core component of their mid- and long-term business strategy. Selecting an external partner is often key to a successful journey toward the implementation of corporate immigration practices.
For integrated business immigration solutions including recruitment, immigration law and relocation, please contact our team at Galileo Partners.
** Many thanks to Mathilde Laroche, law student at Galileo Partners, and Joanie Lebrun, Knowledge Management Lawyer at Galileo Partners, for their contribution to the content of this article. **
Nicolas Simard-Lafontaine has a solid background in business and law. As part of his practice, he takes on highly strategic temporary entries for business people and provides turn-key services to organizations for complex projects which involve the temporary entry of numerous foreign workers. As an active member of the executive committee of the immigration and citizenship law section of the Canadian Bar Association, Quebec division, Nicolas also contributes to shaping the future of his field of practice.