Back to blog
Posted by Louise Gagne, FICA, FSA, April 22 2016
Disability Cases
Short-term income replacement : options to choose from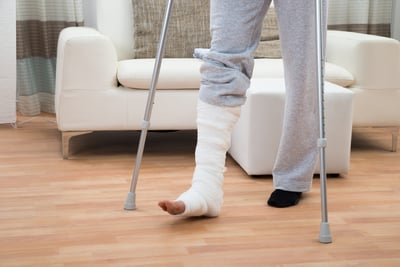 Your group insurance plan does not include short-term disability benefits and your employees apply for Employment Insurance when they are sick. Is this the right solution for your company? Do you have other options? What do your competitors do? Are you aware of the announced changes to Employment Insurance?
Sorting things out
Let's start by defining the different income replacement options available for employees who are unable to work due to injury or sickness.
Employment Insurance (EI): The Employment Insurance program provides special sickness benefits to all employees who are not otherwise covered by their employer. The benefit amount is 55% of the average insurable earnings for a maximum of 15 weeks, after a 2-week waiting period. The maximum insurable earnings are $50,800 in 2016, for a maximum taxable benefit of $537 per week. Therefore, the income replacement will be less than 55% for an employee with a higher salary.
Supplemental Program (SUB): An employer wishing to enhance this benefit can implement a supplemental unemployment benefit plan (commonly known as SUB) as a top-up to the amount paid by EI. This plan can come in many variations: benefits covering the waiting period or not, part of income added during the weeks for which the employee receives EI benefits, benefits paid after the expiry of EI benefits or not.
Insured or salary continuance plan: An employer can also replace EI altogether by providing a plan that will pay all the benefits when employees are disabled. Such a plan is called "registered" and can be insured or not.
Which option should you choose?
The first question you should ask yourself is: what is my budget? If it is small or even non-existent, the answer will be easy since EI is the least expensive alternative. There may be indirect costs, but this is the cheapest option in terms of expenditures. The intermediate solution is the SUB, or supplemental unemployment benefit plan, which is more generous than EI and less costly than a registered plan for the employer.
Then, you must look at what the competition is doing. It may not be necessary to have a very generous registered plan if your closest competitors offer no such plan. In general, short-term disability plans tend to be implemented for managers and executives and in businesses with professional staff, in order to secure a more appropriate income replacement level. In the manufacturing sector, most companies use EI. Do your own investigation or contact us to get a market comparison.
Finally, you must also determine your desired level of involvement and management of disabled employees. One of the three proposed plans will best meet your needs, from the least involvement option (EI) to the plan requiring the tightest disability management (insured registered plan). But you must first ask yourself the question and answer it.
Upcoming changes to Employment Insurance program
In its first budget in March 2016, the government of Justin Trudeau has reduced the waiting period for all Employment Insurance premiums to one week (vs. two currently), effective January 1st, 2017.
This change will impact income replacement arrangements in many ways, whether you have a registered plan, a SUB or no plan whatsoever. You may have to reduce accordingly the waiting period for your registered plan or your SUB and your long-term disability plan. Our advisors will be able to guide you along the way.
Louise started her career at Blue Cross before working as a Senior Advisor for a large actuarial firm for more than 15 years. Fellow of the Canadian Institute of Actuaries, Louise joined AGA in June 2014. She assumes responsibility for training, provides technical support, and supplies advisory activities for the large business clientele. Louise is also lecturer at l'UQAM.