Back to blog
Posted by Remi Lachance, CRHA, MBA, April 9 2020
Management & HR
Skills Development: Planning for the Future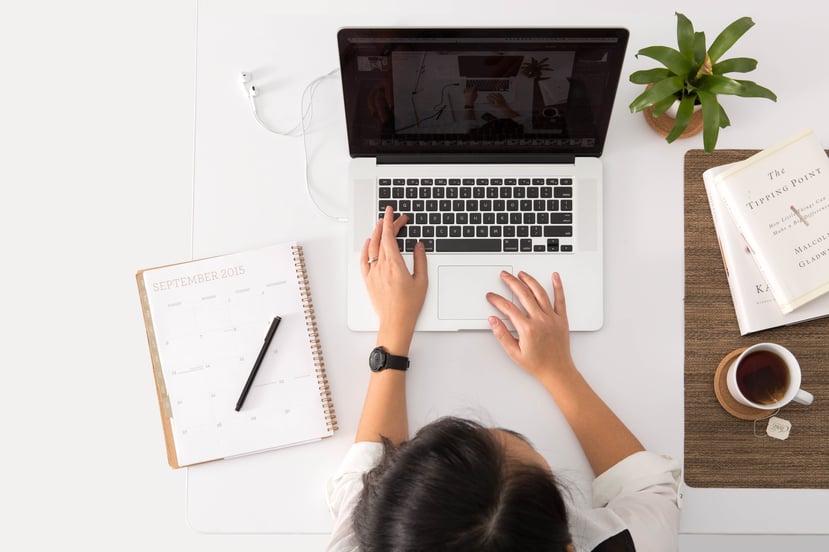 SKILLS DEVELOPMENT FOR THE MODERN ORGANISATION
In a context of innovation and continuous change, humans are driven to constantly learn and renew their fields of expertise. Several competencies are proving and will prove increasingly essential to the personal development of individuals in the context of today's and tomorrow's organizations.
With the following concepts, you will be able to make improvements to your organization's talent and competency development plans so that it can remain competitive.
In the rest of this article, you will find some of the content available in the E-Book that you can download (French only): les compétences du futur pour l'organisation contemporaine.
A TIME OF CHANGE
Several changes are taking place and they are causing upheaval in the world of work. The rapid evolution of communications through the diversity of media forms, the increase in global interconnectivity, the ageing of the population or the evolution of machines and intelligent systems are reshaping the social landscape as well as the organization of work.
The deployment of many of these changes creates a need for the development of key competencies, to stay on top of the game in the world of tomorrow. Individuals find themselves the first to be involved in all these changes and the way they are driven into companies.
SOCIAL INTELLIGENCE AND NEURODIVERSITY
Getting the majority of employees to join these recurring transformations and successfully adapting the organization to all these changes is a major challenge and a key to success.
To this, is also added a textured world of a diversity of thoughts, generations, cultures and the rise of the concept of neurodiversity which refers to all different modes of thought (ADHD, bipolar syndrome, autism, etc.).
Many of the competencies to be developed for the future of your organization are rooted in social and interpersonal intelligence because they change many aspects that exist at the root of organizational efficiency (teamwork, talent development, involvement, productivity, quality of service, moral and organizational health, etc.).
This proposed competency guide identifies crucial competencies in terms of constructive interaction and organizational effectiveness. The guide also promotes the adoption of an adequate posture in the contemporary organization and will keep organizations competitive and adaptive to changes.
THE SKILLS DEVELOPMENT OF THE FUTURE
Self-regulation is among the most important competency to focus on in skills development. When awareness is controlled, the individual can regulate himself. Self-regulation, therefore, consists of preparation and control of action/behaviour until a reference point is reached.
A sequence of self-regulation exercise can vary considerably: for example, in a situation of complex collaboration between different teams, individuals must carry out many self-regulatory activities.
Examples of self-regulation activities include being able to increase listening skills, exert control over emotional and cognitive status, modify work plans following feedback loops, analyze one's own professional practice, make sure you understand the intentions of an individual or group of individuals, etc.
ORGANIZIATIONAL RESILIENCE
In recent years the term "resilience" has been used more and more. Especially in psychology, resilience refers to the ability of an individual to face a certain challenge and to remain optimistic and come out of it stronger.
The term "resilience" is also used in other fields such as physics and engineering. There are therefore many definitions of resilience that have also evolved in each of these areas.
Resilience, for the context in which we are concerned, refers to a dynamic process of positive adaptation in the context of major adversity. While resilience is useful in the individual's personal life, this skill is also necessary for the organization in turbulent situations. There are sometimes problems emerging from the deep structure of the organization or of external origin where organizations face an increasingly unstable and restless environment. These crises are a break in normality that could even threaten the viability of the organization.
It is sometimes in these crises that many people leave the organization. Therefore, having several resilient people allows the organization to maintain or regain a state of stability that allows it to continue its operations during and after a major incident or in the presence of ongoing stress.
OTHER SKILLS OF THE FUTURE
We have presented two (2) skills of the future, which are increasingly essential to the personal development of individuals in an organizational context. If you are interested in learning more and discover the five (5) other skills of the future you can download the E-Book (French only): LES COMPÉTENCES DU FUTUR POUR L'ORGANISATION CONTEMPORAINE.
If you need personalized coaching in skills development for individuals in your organization, coaching or training, contact us and we will be happy to evaluate how we can support you.
OUR HUMAN RESOURCES MANAGEMENT EXPERTS CAN SUPPORT YOU IN YOUR SKILLS DEVELOPMENT STRATEGIES:
Identifying key competency;
Developing a competency guide;
Competencies Assessment Tools;
Creating a professional development plan;
Competencies check-up;
Training plan;
And more!
Also, find out about our webinars and business training for executives and professionals.
President of Proxima Centauri | Rémi Lachance acts as a consultant in management and human resources to companies in a wide range of industries. He also provides training on topics related to current issues, such as employee attraction, retention and loyalty, strategic recruitment, HR marketing and the effective use of LinkedIn in human resources.