Back to blog
Posted by Richard La Rue, CPCC, PCC, Vice President and Executive Coach Executive Transition Strategist - Talent Management, at Optimum Talent., July 16 2020
Health Insurance
Layoffs : Reviewing Your Practices in the COVID-19 Era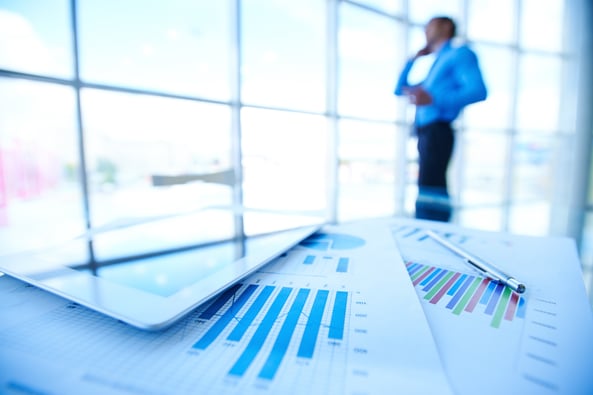 The COVID-19 crisis has profoundly changed the nature of work. The majority of workers had to convert remotely very quickly, and their managers had to learn how to manage their teams efficiently and confidently from a distance. Many employees have been laid-off virtually, and it is anticipated to continue this way.
STRONG EMOTIONS AT THE HEART OF THE PROCESS
Receiving the announcement of a layoff usually generates strong emotions in an employee; anger, disappointment, and misunderstanding are common. On the other hand, conducting a termination is also difficult for managers with many experiencing feelings of nervousness and vulnerability. Unfortunately, due to the current crisis, the emotions that both managers and employees feel are significantly amplified. While best practice is that managers conduct employment terminations with humanity, empathy, and efficiency, it is essential to adapt the process for the virtual environment that has been imposed on us.
THE NEW PARAMETERS OF THE TERMINATION MEETING
The announcement of an employee's dismissal is the most important and delicate step in the process. The words of American writer, Maya Angelou, are a good guide for managers: "People will forget what you said, they will forget what you did, but will never forget how you made them feel." Delivering a clear and transparent message with dignity and respect is essential. Although the announcement is being made virtually, such an announcement should never be made over email. This is a fundamental matter of respect for the employee who is being let go. Due to social distancing requirements, the manager should make the announcement by video conference and ensure that they are in a quiet, private place away from distractions at home. In addition, it is critical to test technology to ensure it works perfectly, dress professionally, and be mindful of body language on camera.
CAREFUL PREPARATION IS IMPERATIVE
Three people must be present during the announcement: the manager, the employee, and the HR professional. Five to ten minutes is normally the time it takes a manager to notify an employee of their dismissal but be sure to book at least 30 minutes to allow for support and questions. Delivering this message by videoconference is more uncomfortable than delivering it in person because it is difficult to gauge body language. Being properly prepared and showing empathy is critical. If not, You are at risk of damaging your employer brand. An employee who does not feel respected can choose to significantly damage the reputation of the organization by spreading their displeasure online. Therefore, the message needs to be well-prepared and reviewed by the internal stakeholders; human resources, legal affairs, and communications.
When the announcement is made through videoconferencing, the manager must express themself slowly and clearly, and repeat the message as required. Once the message is delivered, the manager leaves the meeting and lets the HR professional communicate the next step of the process. This includes: when and how they will they will receive relevant documentation and if they will be able to benefit from career transition services. Following that, the employee should be allowed to speak and ask questions. This is an essential step; however, it should not be used to justify the decision made by the organization. A well-prepared manager will listen respectfully to the employee who speaks, allow for moments of silence to let the message assimilate, and stick to the organization's message without making any promises.
SHOWING RECOGNITION AND OFFERING SUPPORT
Unless it is a dismissal for cause, which is much less common than layoffs for economic reasons or for structural reorganizations, expressing recognition to the employee for the time spent within the organization is essential. This allows them to begin the grieving process of job loss while being able to feel their contributions are being recognized.
Providing appropriate support to the employee who leaves, temporarily or permanently, is critical. First, allowing the employee to speak with a career transition consultant immediately after the announcement will allow the employee to express their emotions, ask questions, and be reassured about what comes next. Second, offering support during the transition will allow the employee to go through the mourning period of their job loss with professional support, and allow them to be more successful in their next career move.
In addition to personalized support, there are new technology platforms that can be offered to employees to facilitate their transition. They provide personalized tools such as CV and resume review, job trackers, access to job recommendations and tools to manage the search process, intelligent analysis (algorithm comparing an individual's CV with the requirements of the targeted positions), networking platforms, interview preparation techniques and research on targeted organizations, and learning centers that consist of practical exercises and learning modules.[1] All of these features not only allow job seekers to better manage the transition process but also allows them to take full control of their career path.
Any questions?
If you have any questions or would like to learn more, please contact us at optimumtransition@optimumtalent.com
[1] THRIVE is one of these new technological platforms offered by Optimum Talent. The organization determines the amount invested for each terminated employee. Candidates can then decide to spend this amount in order to obtain the most relevant services to achieve their career goals.
With his experience as a lawyer and senior corporate executive, Richard has chosen to continue his career as a professional coach. Passionate about human development, he specializes in coaching senior managers. He was president of the Quebec chapter of the International Coach Federation from 2013 to 2015.