Back to blog
Posted by Remi Lachance, CRHA, MBA, April 22 2020
Management & HR
Why the training you take leads to nothing ?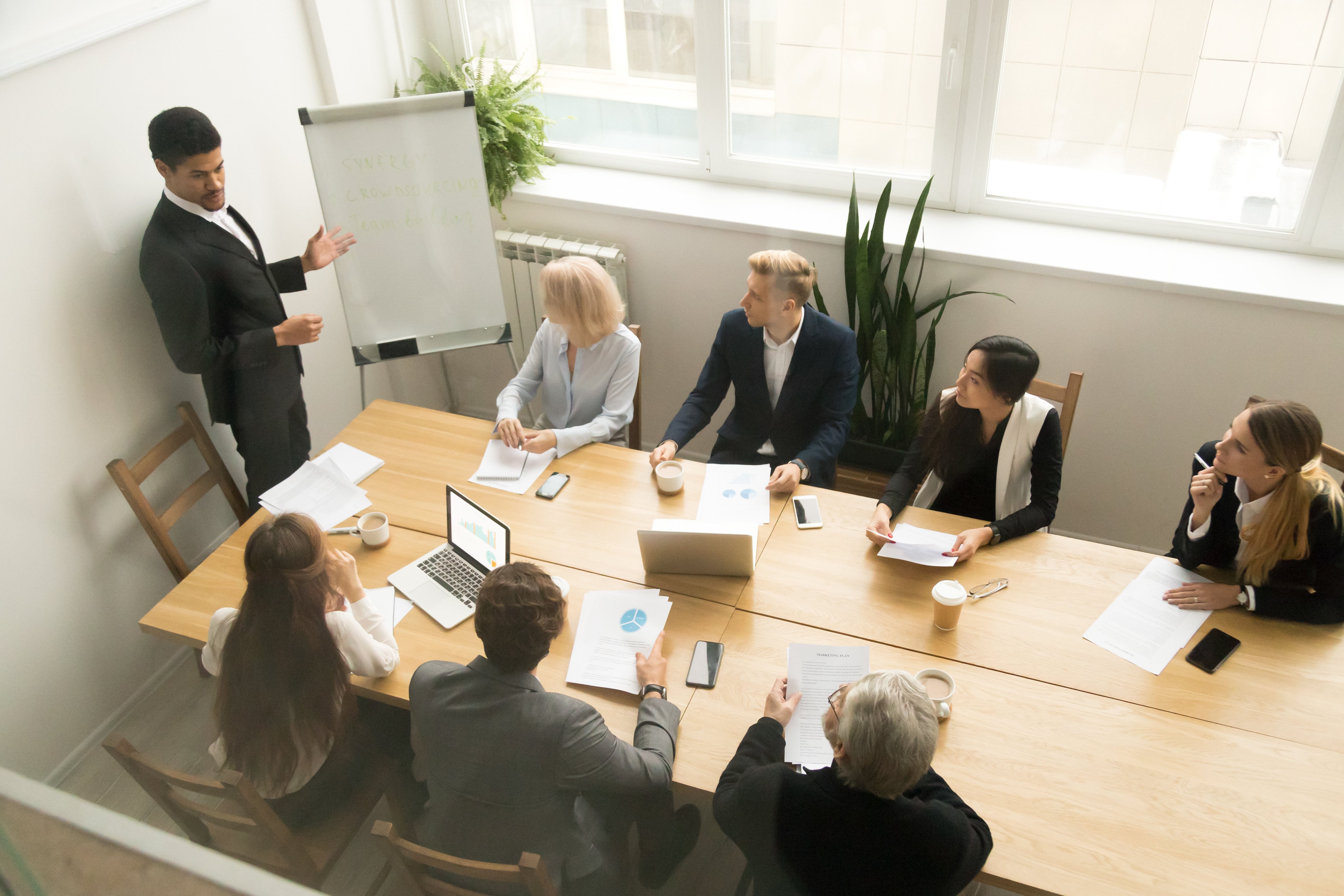 Although many organizations invest in training to stand out from the competition, many of them do not maximize the potential benefits of training because they fail to implement the new knowledge acquired to their day-to-day work. In this context, investments in training by several organizations are being made in vain and changes are needed to correct the situation.
If you want to correct the situation and get benefits from the training your staff is taking, download the E-Book (French only) specially designed by Proxima Centauri which addresses this particular issue of obstacles au transfert de la formation en entreprise.
THE EFFECTS AND BENEFITS OF FORMATION
It is clear that many organizations invest in training and then see little effect or change when their staff return to work.
To maintain your competitive positioning, improve the performance of your teams or organization, master the speed of change and update key competency, today's organizations need to rely on solid and effective training, but also need to succeed in implementing the new knowledge in their everyday tasks.
In the event of a labour shortage and an increase in employment mismatches (such as where an individual does not have all the competencies required for the position he or she holds), this means that training becomes a key strategy for any organization.
THE TRANSFER, WHAT TRANSFER ?
The transfer represents the degree to which participants will be able to integrate the knowledge, skills and attitudes acquired in training within their professional activity. Thus, the transfer becomes a process of appropriation and experimentation.
Following training, the transfer of learning is of fundamental and crucial importance to organizations. The estimate retention rate of apprenticeships in training and that of transfer to the workplace remains, for the most part, worrying. Some studies indicate that the retention of apprenticeships during training is about 40%. This percentage drops considerably after 6 months and even more after 12 months. Other studies also indicate that only 10-20% of training investments result in workplace transfers. This finding of the difficulties of transferring training comes from a multitude of factors.
FEAR OF FAILURE
Let's first look at one of the 5 biggest obstacles after formation: fear of failure.
The very activity of trying new behaviours at work or modifying existing behaviours is often held back by the fear of failure. It's easier to stay in your comfort zone and go back to our old ways. This fear can even lead the learner to deliberately apply an avoidance strategy (avoids possible transfer situations, avoids talking about training, denigrates the training received, accuses the formation of a lack of connection with his position, sets himself to unclear and unmeasurable objectives, lacks follow-up action plan, etc.).
Want to learn more about these barriers to skills transfer and how to overcome them? Download the E-Book (French only): pourquoi vos formations ne mènent à rien?
A COMPETENCY DEVELOPMENT PROCESS
Competency development is a major challenge right now. On the one hand, work undergoes profound changes (it mobilizes and requires more and more competencies for the individual) and on the other hand, the gap is continually widening between the competencies required of a position and the individual who holds that position. A competency development plan will reduce job competencies gaps or make it easier to get a coveted position.
Finally, in today's day and age, since retention is also a major issue, the professional development plan or competencies development plan will promote the retention of employees by allowing access to career opportunities within your organization.
DOES THE EMPLOYEE HAVE TO MANAGE THEIR PROFESSIONAL DEVELOPMENT PLAN ?
Is it the employee's responsibility to implement and manage his or her professional development plan? When a development plan is considered, it requires significant accountability on behalf of the employee. That being said, however, the importance of providing this employee with an environment conducive to the acquisition of new competencies and sustained support will be needed for him to achieve the objective.
The development plan is first and foremost a human resources management tool and should be created by proposing possible avenues of learning according to the competencies involved, it must indicate the follow-ups and types of feedback required at each stage and should be conceived especially for the individual. It is essential to provide support to employees with current tools, which create a commitment to learning, that promote action and reflection and also the transfer of skills in daily practice.
WALKING PROFESSIONALLY
Today's organizations need to be increasingly receptive to the demand of their staff about their career path. Listening to training needs and being on the lookout for development opportunities increases the potential of each individual and the competencies of the teams.
To better understand these barriers to competency transfer and find out how to overcome them, we invite you to download the E-Book (French only): pourquoi vos formations ne mènent à rien?
Since skills development is a true retention strategy but also a solution to the achievement of an organization's performance objectives and succession prospects, our human resources management experts can assist you in implementing or improving your competencies development practices and strategies.
Some areas of expertise at Proxima Centauri:
Identifying key competencies
Developing a competency guide
Creating a professional development plan
Competencies check-up
Diagnosis of the effectiveness of development activities
And much more!
President of Proxima Centauri | Rémi Lachance acts as a consultant in management and human resources to companies in a wide range of industries. He also provides training on topics related to current issues, such as employee attraction, retention and loyalty, strategic recruitment, HR marketing and the effective use of LinkedIn in human resources.