Back to blog
Posted by Stephanie Belisle, Group Insurance Plan Advisor, October 6 2016
Plan Administration
Why Your Employees Will Prefer AGA Benefit Solutions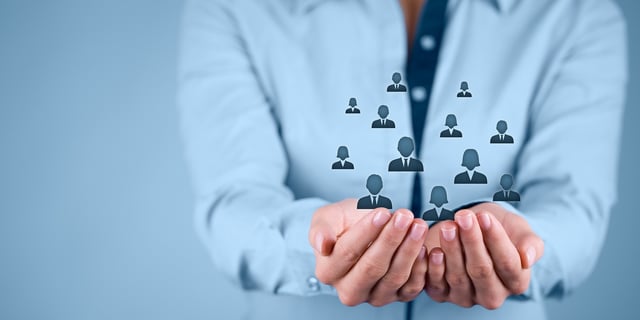 As an employer, when you invest thousands of dollars every year to provide your employees with a group insurance plan, you definitely don't want them to be dissatisfied with your service provider. At AGA, we make service one of our core values. The following are the reasons why we are confident your employees will prefer AGA Benefit Solutions!
Enrolment Made Simpler With AGA Benefit Solutions
Implementing a group insurance plan often requires much effort from employers and their employees. For a group insurance plan to be adequately administered, you need clear, accurate and up-to-date data. This is why AGA Benefit Solutions offers an advanced, user-friendly online enrolment portal. In less than 5 minutes, employees can complete their enrolment form in the comfort of their living room, at the office or anywhere else!
Continuity & Simplicity When Changing Insurers
Once the plan is set up in our systems, employees don't have to worry when you change insurers. In today's market, it is often necessary to seek competitive bids in order to control the costs of group insurance plans. For employees, changing insurers often involves a new enrolment, a new pay direct card, a new website, the payment of new deductibles, changes in claims administration, etc. With AGA, nothing changes! The employee will receive a new brochure from the new insurer, period!
Accessible & Effective Service
Your employees want to access a claim statement, make a change in their record or find a claim form? They can easily access our portal at all times! They can also download a file containing the details of their claims at year end to prepare their income tax returns and save money!
Do they prefer speaking with one of our agents? No problem! Our customer service is open from 8:30 a.m. to 8:00 p.m. from Monday to Friday. And with an average waiting time under 90 seconds, they won't wait long to get an answer to their questions!
Submitting A Claim Is Easy!
To provide greater flexibility, we offer 3 simple ways of submitting insurance claims:
Pay Direct Card:
This is the simplest method for pharmacy or dentist expenses. Employees only pay the amount not covered by their plan (co-payment, deductible, etc.).
Online Submission Through Our Members' Portal:
Employees are just back from the physiotherapist or chiropractor or have a bill for orthotics and they want to submit a claim? It couldn't be any easier! They take a picture of their receipts, go online to our members portal and submit their claim. They can even do it in seconds using their smart phone.
Paper Form:
They can't access a computer? They want to submit several receipts hassle free? They just have to complete one of our claim forms or, even easier, use the pre-filled form they received with their latest claim.
Long Reimbursement Delays, A Thing of The Past!
With online claims submission, AGA Benefit Solutions has implemented a maximum 48-hour reimbursement policy. Thus, your online claim submission will be processed within 48 hours. This is our commitment and we deliver!
A Plan That Meets Your Needs
Obtaining outstanding service is very important. But what you want, first and foremost, when you take out a group insurance contract is protection. At AGA Benefit Solutions, our main role is to help you, the employer, to set up a group insurance plan that will ensure the health and financial security of your employees, while remaining within your budget. We developed extensive expertise in offering plans that meet everyone's needs.
Your satisfaction, our mission!
According to our latest surveys, 95% of our clients would recommend us to their family and friends. This is also part of the AGA difference!
Contact us today to find out more on the benefits of doing business with us. This is the change you were contemplating for your group insurance plan!
Group Insurance Plan Advisor | Bachelor of consumer science with more than 15 years of experience in group insurance, Stephanie makes customer satisfaction its top priority. Professional, attentive and honest, she assures you a quality service that meets the needs of employers and insured persons. Stephanie also enjoys understanding and communicating the various issues of group plans.